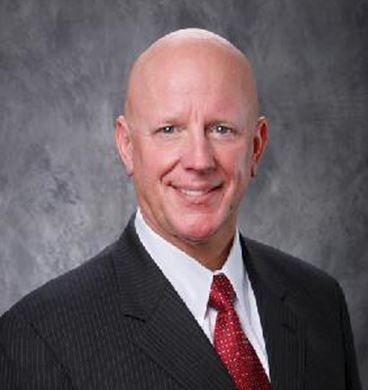 Mr. Daniel B Boring
MAI, ASA, ARA, CBRE Inc.
2135 Calusa Lake Blvd


Nokomis, FL 34275
Mobile: 404-825-9898
Office: 404-825-9898
Introduction
With over 25 years of expertise in the valuation, analysis, acquisition, and disposition of real estate and machinery and equipment, Mr. Boring is a highly experienced professional dedicated to providing exceptional support to assist attorneys in their legal cases.

As a designated member of prestigious organizations such as the Appraisal Institute, the American Society of Farm Managers and Rural Appraisers, and the American Society of Appraisers, Mr. Boring brings a wealth of credibility and industry recognition to his support for attorneys.

In his role as Vice President with CBRE Valuation Advisory Services, the largest appraisal and valuation firm in the nation, Mr. Boring focuses on the Marina and Harbor Services, Multifamily, and Land, Agribusiness, and Natural Resources group. This specialization enables him to provide tailored support to attorneys operating in these specific areas.

Whether you require assistance with complex cases involving agricultural cropland, permanent plantings, food processing, bottling and cold storage facilities, nurseries, greenhouses, hydroponics, feed mix operations, vineyards, wineries, fish farms, water rights, wind and solar energy production, quarry and mining extractions, recreational marine facilities, port and harbor operations, dry docks, cargo inspection facilities, boat dealerships, repair services, or market rate and rent-restricted facilities, student housing, recreational vehicle parks, manufactured home parks, and campgrounds, Mr. Boring has the expertise to provide valuable insights and support.

When you need a knowledgeable and reliable professional to support your legal strategies and provide expert witness services, trust in Daniel Boring to deliver exceptional assistance tailored to meet the unique needs of attorneys.
---
Areas of Expertise
Agricultural
Forestry
International Real Estate Valuation
Machinery & Equipment Appraisal
Mineral Interests
Oil & Gas Appraisal
Real Estate Valuation
Trusts & Estates
Utilities Appraisal
Vineyards
---
Expert Background
Q:

Please list your professional accreditations, degrees, licenses, and certificates granted:

A:

Appraisal Institute MAI Designation
American Society of Appraisers, Accredited Senior Appraiser ASA Designation
American Society of Farm Managers and Rural Appraisers ARA Designation
Alabama Real Estate Appraisal Board – Certified General Real Estate Appraiser – G01456
California Real Estate Appraisal Board – Certified General Real Estate Appraiser – AG 044502
Florida Real Estate Appraisal Board - Certified General Real Estate Appraiser - RZ3667
Georgia Real Estate Appraisal Board - Certified General Real Estate Appraiser - CG333608
Maryland Real Estate Appraisal Board – Certified General Real Estate Appraiser – 40432616
North Carolina Real Estate Appraisal Board – Certified General Real Estate Appraiser - A7721
South Carolina Real Estate Appraisers Board – Certified General Real Estate Appraiser - 7230
Tennessee Real Estate Commission - Certified General Real Estate Appraiser – 4377
West Virginia Real Estate Licensing & Certification Board - Certified General Real Estate Appraiser – CG21-045
Virginia Commonwealth – Certified General Real Estate Appraiser – 4001018190


Q:

Please list your affiliations or memberships in any professional and/or industry organizations:

A:

Appraisal Institute - MAI Designation
American Society of Appraisers - ASA Designation
American Society of Farm Managers and Rural Appraisers - ARA Designation

Q:

Please list any teaching or speaking experience you have had, including subject matter:

A:

Presentations at various machinery and equipment and real estate sales, valuation, appraising and consulting professional organizations.

Q:

Have any of your accreditations ever been investigated, suspended or removed? (if yes, explain)

A:

No

Q:

For what area(s) of expertise have you been retained as an expert?

A:

Real Estate, Machinery and Equipment valuation, market analysis, consulting and sales.

Q:

In what percentage of your cases were you retained by the plaintiff?

A:

80%

Q:

In what percentage of your cases were you retained by the defendant?

A:

20%

Q:

When was the last time you had your deposition taken?

A:

8/2022

Q:

For how many years have you worked with the legal industry as an expert?

A:

15

Q:

What services do you offer? (E.g.: consulting, testing, reports, site inspections etc.)

A:

Mr. Boring provides expertise in Real Estate, Machinery and Equipment valuation, market analysis, consulting and sales. This includes the valuation and appraisal, land use and zoning, eminent domain, environmental contamination, landlord-tenant disputes, property management, investment fraud, and finance-related matters. Additionally, this includes expertise in machinery and equipment valuation, leasing and financing disputes, maintenance practices, intellectual property disputes, auctions and sales, insurance claims, fraud, construction equipment disputes, automation and trade secrets.

Q:

What is your hourly rate to consult with an attorney?

A:

Available upon request

Q:

What is your hourly rate to review documents?

A:

Available upon request

Q:

What is your hourly rate to provide deposition testimony?

A:

Available upon request

Q:

What is your hourly rate to provide testimony at trial?

A:

Available upon request

Q:

Please list any fees other than those stated above (E.g.: travel expenses, copy fees, etc.)

A:

Available upon request
---
---
---