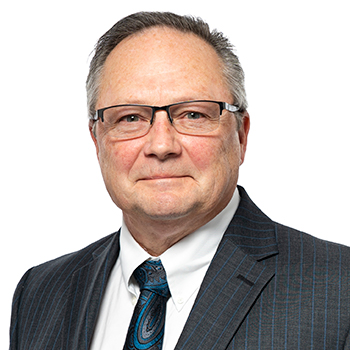 Christopher C. Fogarty
Robson Forensic
Introduction
Christopher C. Fogarty
Facilities & Marine Engineering Expert

Christopher Fogarty is a Facilities Engineer with 40+ years of experience at a large, state-of-the art public sports and entertainment facility serving as a Maintenance Engineer and Chief Engineer.

At the 183 acre, 480 thousand square foot Sacramento Kings Arena, Chris' area of responsibility encompassed all of the facility's maintenance, safety, repairs, waste handling, contractor management, and shipping & receiving. This includes all mechanical, HVAC, electrical, plumbing, and utility systems, as well as the tools, equipment, and machinery used to perform these tasks. Any hazard that needed to be remediated fell under Chris' oversight; from spills, damaged/broken fixtures or furniture, walkways or stairways, and all manner of conditions that would disrupt the safe use and operation of the facility for guests and workers.The safety and maintenance of all walking surfaces, stairways, seating, emergency egress, dining areas, retail space, and restrooms were within Chris' remit; spaces that are common in any facility or commercial property. He also performed the installation, modification, troubleshooting, repair, and testing of fire protection systems.

Chris earned his Bachelor of Engineering from SUNY Maritime College, and Chris spent several years after graduation as a Second Assistant Engineer with Exxon Shipping Co., where he was responsible for the maintenance, operation, and repair of shipboard power plant systems. By the end of his tenure there, he was a USCG Licensed First Assistant Engineer.
---
Areas of Expertise
Admiralty & Maritime
Equipment & Machinery
Facility Engineering
Lighting & Illumination
Marine Engineering
Parking Lots/Garages
Premises Liability
Walking & Working Surfaces
---
---
---