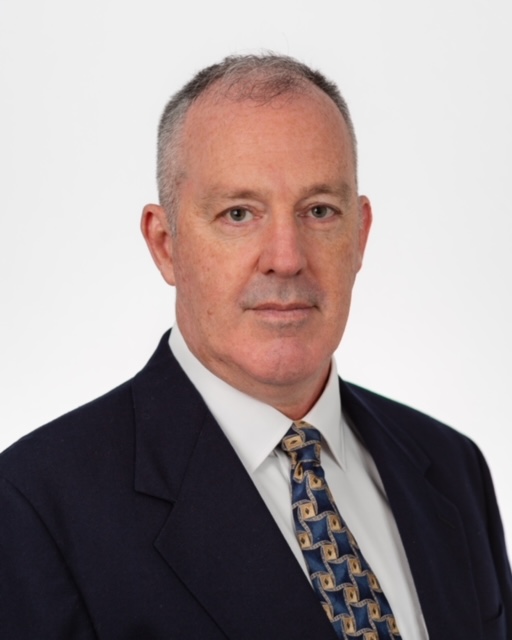 Brian O'Donnell
Eagle Security Group
1380 Central Park Boulevard, Suite 202


Fredericksburg, VA 22401
Introduction
Brian O'Donnell's 25+ years in law enforcement included extensive investigative, operational, leadership and training experiences. As a police officer and supervisor with the Charlottesville, Virginia Police Department and as a Joint Terrorism Task Force (JTTF) officer with the Federal Bureau of Investigations (FBI), he held leadership positions in numerous high-profile investigations which resulted in the successful prosecution of several complex federal drug conspiracies, including a Racketeering Influenced and Corrupt Organizations (RICO)/Continuing Criminal Enterprise case, and his casework while assigned to the FBI JTTF is credited with the disruption/dismantling a major domestic terrorist organization. While serving in Internal Affairs, Mr. O'Donnell investigated, analyzed, documented, and made determinations concerning criminal and/or policy violations of department members, and analyzed the spectrum of use of force events, to include use of open hand techniques, strikes, OC spray, taser, baton, service weapon, vehicle pursuits and more. His expertise and input were applied to new use of force, pursuit, body worn camera, internal affairs and citizen complaint policies, while his ability to analyze force events and cultural practices allowed him to identify training needs and create practical courses to address those needs.

Having led or participated in over a thousand drug investigations, Mr. O'Donnell has extensive experience in developing and utilizing confidential informants and was a task force and departmental resource for search warrants and fourth amendment issues encountered by officers and detectives. He also commanded or held command positions in multiple large-scale crowd management/ crowd control incidents in Charlottesville, to include celebratory events related to the University of Virginia's appearance in the 2019 NCAA Final 4 and NCAA Championship games.

As a certified Commonwealth of Virginia Department of Criminal Justice Services instructor for over twenty years, Mr. O'Donnell has been responsible for researching, developing, and delivering a multitude of courses to thousands of Federal, State, and local law enforcement members as well as to private and public employees and students. He was awarded the International Association of Directors of Law Enforcement Standards and Training National Certified Instructor designation and was chosen to supervise the department's training and firearms programs. Using his extensive background and real-world experiences and observations, Mr. O'Donnell helped create a credited women's self-defense course that is currently taught at the University of Virginia. He has received advanced training in applying human dynamics to the often complicated, confusing, and controversial uses of force by police. He is certified in Enhanced Force Investigations which applies science, evidence-based methods, and cognitive interviews to use of force events as well as being a certified Advanced Specialist analyzing force events.

Mr. O'Donnell has been a guest lecturer and speaker at the University of Virginia Law School Prosecution Clinic, the Gender Violence and Sociology of Violence undergraduate courses at UVA, the 2019 Force Science Conference, and was chosen as the Department representative to speak at the Virginia General Assembly (House and Senate) to promote legislation desired after the Unite the Right rally of August 12, 2017. He is co-owner of O'Donnell & Pittman, LLC/Blue Matters, a company that provides private security and investigative services as well as advanced training to both law-enforcement and civilians. Mr. O'Donnell has been published numerous times in law enforcement publications which include Police 1, Calibre Press, and the Law Executive Research Forum.

He has testified in State and Federal Court, at probable cause hearings, State and Federal Grand Juries, and before State Magistrates and Federal Magistrate judges. Additionally, he has testified as an expert witness in the Western District of Virginia and in Charlottesville Circuit Court.

Mr. O'Donnell currently serves Eagle as a law enforcement consultant and provides case consultation, civil and criminal litigation support, investigative support, and expert witness testimony in the areas of: Use of Force; Use of Force Analysis for Reasonableness and Compliance with Agency Policy; Police Practices and Procedures, and Narcotics Investigations.
---
Areas of Expertise
Criminology
Deadly/Excessive Force
Informants
Law Enforcement
Police Procedures
---
Expert Background
Q:

Please list your professional accreditations, degrees, licenses, and certificates granted:

A:

Liberty University, Lynchburg, VA
● Master of Science in Criminal Justice, 2020 (4.0 GPA), Graduated with High Distinction

University of Virginia National Criminal Justice Command College
● Graduate Certificate, 2016 (15 credit hours, 4.0 GPA)

Northwestern University, Evanston, IL
● Bachelor of Arts in Economics, 1989

• Virginia Concealed Carry License: Current
• Virginia Department of Criminal Justice Private Protective Services Certification: Current
• Enhanced Force Investigations; Applying Science, Evidence-Based Methods & The Cognitive Interview from Critical Incident Review, 2021
• IADLEST National Certified Instructor 2020
o Recertified, 2022
• Fair and Impartial Policing – Train the Trainer, 2020
• Force Science Certification Course, 2014
• Advanced Specialist Certification from the Force Science Institute, 2018
• PATC Internal Affairs Institute, National Internal Affairs Certification, 2014
• Virginia Gang Investigators Association Gang Specialist 2005
• General Instructor (DCJS) 1999-current
• Defensive Tactics Instructor (DCJS) 2001-current
• Rape Aggression Defense (RAD) Instructor (30 hours)
• Firearms Instructor School (DCJS) 2003-current
• Taser Instructor (Taser International) 2014
• Rapid Containment Baton Instructor (Peacekeeper)
• Gracie Survival Tactics for Military/Law Enforcement Level 1 Certified Instructor 2011-2014
• Gracie Survival Tactics Level 2 Certified Instructor 2015
• Distraction Device Instructor 2000
• Specialty Impact Munitions Instructor 2000
• Chemical Munitions Instructor 2000
• OC Aerosol Instructor 2000
• VCIN A/B Certification 2021
• Breath Tech Certification 1998
• RADAR Operator (DCJS) 1997
• Field Training Officer (DCJS) 1999
• Virginia Law Enforcement Certified 1997
• Previously Held Security Clearance: Top Secret

Q:

Please list any teaching or speaking experience you have had, including subject matter:

A:

Adjunct Professor, Piedmont Virginia Community College, Charlottesville, VA
Fall 2022: Survey of Criminal Justice

Central Shenandoah Criminal Justice Training Center, Weirs Cave, VA
Virginia Department of Criminal Justice Services General, Firearms, and Defensive Tactics Instructor

SPARTAN Post Academy Training, Albemarle County Police Department, Albemarle, VA
Ground fighting for Law Enforcement

Founding partner and creator of the "R.E.A.L. Self-Defense for Women" Program, a part of the Women's Self Defense Course taught at the University of Virginia. Helped teach this curriculum for the past six years.

Numerous speaking engagements. Please request a CV for a full listing of Mr. O'Donnell's background and experience.

Q:

On how many occasions have you testified as an expert in court or before an arbitrator?

A:

In his capacity as a sworn member of the Charlottesville, Virginia Police Department, Mr. O'Donnell has testified on hundreds of occasions either before State Magistrates, Federal magistrate Judge, State Grand Juries, Federal Grand Juries, and disciplinary grievance panel: or in General District Courts, Juvenile and Domestic Relations Court, State Circuit Courts, and Federal Court. Testified during probable cause hearings, suppression hearings, and trials. He is very comfortable on the stand.

Q:

What services do you offer? (E.g.: consulting, testing, reports, site inspections etc.)

A:

Delivers consultation, training, and subject matter expertise in the areas of Use of Force; Use of Force Analysis for Reasonableness and Compliance with Agency Policy; Police Practices and Procedures, and Narcotics Investigations/Use of Informants.

Q:

What is your hourly rate to consult with an attorney?

A:

Please reach out to our Case Manager, Merritt Stephens, for details related to fees and retention agreements. mstephens@eaglesecuritygroup.com
---