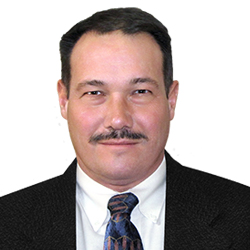 Brian O'Donel, P.E.
Robson Forensic Inc.
Introduction
Facilities Engineering and Workplace Safety Expert

Brian has 30 years of experience in Facilities Engineering and Workplace Safety. His expertise reaches nearly every aspect of Facilities Management, including Manufacturing and Production; Industrial Equipment and Systems; Environmental, Health and Safety; and Security.

Early in his career Brian managed a 1+ million ft2 facility that included Research and Development; Materials Testing; Process Engineering and Production Equipment; and Heavy Equipment Applications. Brian furthered developed his expertise in Safety Management, Injury Reduction, Injury/Failure Investigations, and Facilities Engineering with 20 years experience with the Standard Register Company in various roles including Engineering Management, Facilities Engineering, Equipment and Systems, Machine Guarding and Operation, and Environmental Health and Safety. He was responsible for the Safety and Compliance of more than 40 sites, including Manufacturing Plants, Offices, and Distribution Centers. He also managed site security for the manufacture of secure and negotiable documents for banking, healthcare, and government customers.

Brian also has more than 20 years experience providing Facilities Maintenance for the hospitality industry, lifelong experience in agricultural crop and livestock production, as well as unique experience in Hydro Power Production.

Brian holds a B.S. in Mechanical Engineering from the Pennsylvania State University and certificates in OSHA Machine Guarding and Training, as well as Environmental Compliance and Permitting. He also holds certificates in Six Sigma and Lean Manufacturing.
---
Areas of Expertise
Environmental Engineering
Equipment & Machinery
Facility Engineering
Industrial Engineering
Machine Guarding
Occupational Medicine
OSHA
Safety Engineering
---
---
---