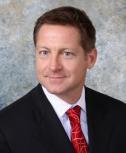 William J. Pyznar, P.E., BSAE, BSCE
The Falcon Group
15405 NW 7th Avenue


Miami, FL 33169
Introduction
Mr. Pyznar is the managing principal for Engineering Design and Project Management for the firm's building-related work, in addition to overseeing the daily operations of the firm. Included in his responsibilities are inspections and analysis of building components and structures, preparation of testing requirements and procedures and the preparation of condition reports. Mr. Pyznar's experience is in both residential and commercial construction, including low, mid and high-rise structures.

Specifically, Mr. Pyznar has extensive experience in building water infiltration detection and waterproofing designs, building ventilation issues, low slope and steep slope roofing designs, facade repair and replacement designs, fire separation requirements, sound attenuation and insulation requirements. Mr. Pyznar is also responsible for the analysis and remedial design of structural failures and deficiencies in frame construction, parking garages and masonry construction buildings. Mr. Pyznar is an expert in the building envelope, including aspects of roofing, building façade issues and coverings including veneer walls and attachments, Exterior Insulation and Finish systems (EIFS), and traditional siding and stucco systems.

For private clients, Mr. Pyznar is responsible for our Fast Track Project Remediation Service for those that have suffered catastrophic losses from flood, fire or other disasters. Heading the team, Mr. Pyznar works with the owners, management and local authorities to provide time efficient remedies to each situation.

Mr. Pyznar works closely at integrating the firm's energy-related projects concerning building design, and implements an overall holistic approach to building upgrades, improvements and energy efficiency projects.

Mr. Pyznar has extensive involvement in investigation and the preparation of documentation in support of claims and litigation related to construction defects and deficiencies including providing professional testimony; he has also assisted numerous clients on the successful pursuit of material failure claims.

Mr. Pyznar's additional responsibilities include; design of plans and specifications of reinforced concrete structures, including retaining walls, slabs balconies and footings; development of plans and specifications of timber structures, including remedial modifications to both multi-family and common facilities; preparation of plans and specifications for mechanical support systems and masonry support structures.
---
Areas of Expertise
Architecture
Building Codes
Concrete/Cement
Construction Site
Design Engineering
Fire
Fire Sprinkler Systems
Flooring
Lath & Plaster
Plumbing & HVAC
Professional Engineering
Roofing
Sound Engineering
Stormwater Retention Pond
Structural Engineering
Vibration Analysis
Water Utility
Waterproofing
---
---
---