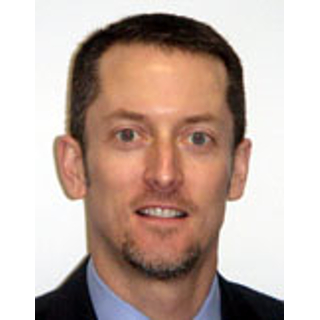 Vincent P. Richardson
Mining Consultant


Pittsburgh, PA 15301
Introduction
Vincent Richardson is an experienced expert witness with over 35 years in the coal industry and 14 years as an underground mine manager. His expertise includes operational and engineering challenges in the mining industry. Vince is well educated with a Master of Business Administration from Gannon University, a Bachelor of Science in Mining Engineering from West Virginia University, and completed the Dale Carnegie Course for effective speaking. Vince also appeared as an expert witness on the T.V. show "The Abrams Report" (MSNBC) in January 2006.

Specialization: coal mining, underground mining systems, engineering principles of blasting, materials handling, ventilation, roof control, rock mechanics, mining equipment and design, coal and mineral preparation, mine and plant design, mine surveying, longwall mining, water control, health and safety, coal preparation, mineral processing, conveyors, sales, communication, and problem-solving skills. Trained in economics, business, and personnel management.

Vince Richardson is committed to providing the highest degree of professionalism and confidentiality. No project is too small or deadline is too short. He offers a complimentary initial consultation for up to 1 hour by telephone in order to answer any questions you may have pertaining to your case.

Please click on the "E-mail" tab above to contact Vince Richardson.
---
Areas of Expertise
Coal
Communications
Conveyors
Equipment & Machinery
Explosions
Fuels
Geology
Hazardous Materials
Labels & Warnings
Machine Guarding
Marketing
Materials
Metallurgy
Mining
Occupational Medicine
OSHA
Risk Management
Safety
Safety Engineering
Sales
Vibration Analysis
---
Expert Background
Q:

Please list your professional accreditations, degrees, licenses, and certificates granted:

A:

Masters of Business Administration, Bachelor of Science in Mining Engineering, Certified Mine Foreman in Pennsylvania, Certified Mine Foreman in West Virginia.

Q:

Please list your affiliations or memberships in any professional and/or industry organizations:

A:

Society for Mining, Metallurgy, and Exploration

Q:

Please list any teaching or speaking experience you have had, including subject matter:

A:

Guest of The Abrahms Report (MSNBC) January 2006.
Participant of The Dale Carnegie Course.
Management Development Instructor Consolidation Coal Company.
Numerous public speaking engagements about mining and mineral processing equipment and procedures including two presentations at the Coal Prep Show in Lexington, KY.

Q:

For what area(s) of expertise have you been retained as an expert?

A:

Underground coal mining wrongful death and wrongful injury.

Wrongful discharge expertise.

Q:

For how many years have you worked with the legal industry as an expert?

A:

Fourteen Years

Q:

What services do you offer? (E.g.: consulting, testing, reports, site inspections etc.)

A:

Consulting, site inspections and reports.

Q:

What is your hourly rate to consult with an attorney?

A:

120.00

Q:

What is your hourly rate to review documents?

A:

120.00

Q:

What is your hourly rate to provide deposition testimony?

A:

120.00

Q:

What is your hourly rate to provide testimony at trial?

A:

120.00

Q:

Please list any fees other than those stated above (E.g.: travel expenses, copy fees, etc.)

A:

Travel expenses; expenses associated with photography, reproduction of documents, preparation of exhibits and storage of materials or evidence. Expenses for documents or records that have to be purchased.
---