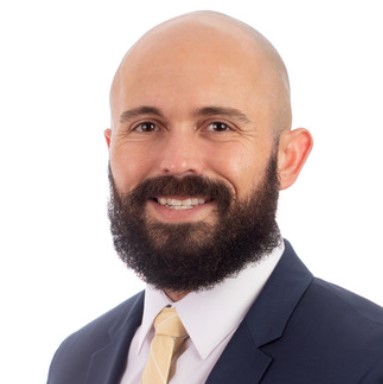 Tyler M Durns, MD
Forensic Psychiatric Associates, L.P.
Introduction
Dr. Tyler Durns graduated with Honors from the University of Arizona with a Bachelor of Science in Molecular and Cellular Biology and minors in Psychology and Chemistry. He then went on to earn his Medical Doctorate from the University of Arizona where he founded a free clinic for individuals with psychiatric disorders. Dr. Durns completed his Adult Psychiatry Residency at the University of Utah, where he won numerous awards for research, education, and leadership. He also served as Chief Resident and on several university committees. Dr. Durns completed his subspecialty fellowship training in Forensic Psychiatry at the University of California, Davis, under the mentorship of Dr. Charles Scott. He is expertly trained and experienced in the assessment and treatment of adults with psychiatric disorders. Dr. Durns has provided mental health care in emergency, correctional, inpatient, outpatient, substance use treatment, and consultation settings. He is certified by the American Board of Psychiatry and Neurology in Psychiatry.

Currently, Dr. Durns treats the severely mentally ill in both the inpatient and outpatient settings at the Huntsman Mental Health Institute through the University of Utah. He provides psychotherapeutic and medication management for a variety of mental disorders including but not limited to treatment-resistant depression, bipolar disorder, anxiety disorders, obsessive-compulsive disorder, posttraumatic stress and other trauma related disorders, borderline personality disorder, and substance use disorders. Dr. Durns also carries a role with Department of Neurology at the University of Utah where he evaluates and manages complex patients with neuropsychiatric conditions. While at the University of Utah, he demonstrates his passion for education as he teaches residents, faculty, and staff on issues germane to the practice of Forensic Psychiatry. Dr. Durns is an accomplished researcher and has published in numerous areas including suicide risk assessment, the impact of civil commitment on patient outcomes, community mental health, and treatment-resistant mood disorders. He has presented on numerous occasions nationally, as well as to a variety of universities and organizations. Dr. Durns is actively involved in several FDA-approved trials on psychedelic treatments for psychiatric disorders, as well others regarding treatment-resistant depressive disorders. He is also the lead editor and author for the first forensic psychiatric textbook on cults and persuasive leadership (undue influence), which is currently under contract with Cambridge University Press.

Dr. Durns is a member of the American Psychiatric Association (APA) and is an active member of the American Academy of Psychiatry and the Law (AAPL) where he serves on the Psychopharmacology, Neuropsychiatry, Law Enforcement Liaison, and Early Career Development Committees. He has received a number of national awards including the renowned Rappeport Fellowship. Dr. Durns has performed forensic psychiatric evaluations at and has served as an expert for numerous county and state courts and institutions. His areas of interest include civil and criminal competency, insanity, violence and suicide risk assessment, undue influence, psychological autopsy, psychiatric injury and disability, and medical malpractice.
---
Areas of Expertise
Alcohol Abuse
Competency
Drug Abuse
Forensic Psychiatry
Neuropsychiatry
Post Traumatic Stress Disorder
Psychiatry
Psychopharmacology
Suicide
Testamentary Capacity
Undue Influence
---
---
---