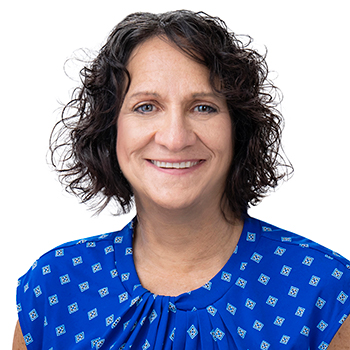 Theresa Kreider, Ed.D.
Robson Forensic Inc.
Introduction
Special Education & School Administration Expert

Dr. Theresa Kreider is a special education and school administration expert with over 30 years of experience in the field of public education. She has experience as a Director and Assistant Director of Student Services, collaborative support services teacher, and a teacher of students with learning disabilities and emotional disturbances. Her forensic casework focuses on disputes involving student safety, the adequacy of educational programs, policies, and procedures, and compliance with Individualized Education Plans (IEPs).

Through her 17 years as a Student Services Administrator, Dr. Kreider is experienced working with and supervising school psychologists, school social workers, school nurses, speech/language clinicians, behavior support specialists, school counselors, special education teachers, gifted education teachers, and teachers of English Language Learners. Dr. Kreider's teaching experience includes students with emotional/behavioral disorders across all grade levels, and students with learning disabilities at the middle school level. She currently holds an adjunct position in the Education department at Millersville University, working with undergraduate and graduate students on coursework related to Special Education. Dr. Kreider has specific knowledge and expertise in positive behavior support plans, discipline of students with disabilities, de-escalation techniques, post-secondary transition planning, residential treatment facility and alternative placements, and 504 accommodation plans.

Theresa earned a doctorate in Educational Leadership, a master of science in Teaching and Curriculum, and a bachelor of science in Special Education. She holds industry credentials such as a Superintendent's Letter of Eligibility, and certifications in both special education supervision and curriculum and instruction supervision. Dr. Kreider is a Certified Playground Safety Inspector.
---
Areas of Expertise
Education & Schools
Playground Safety
School Safety
School Security
Social Work/Social Services
---
---
---