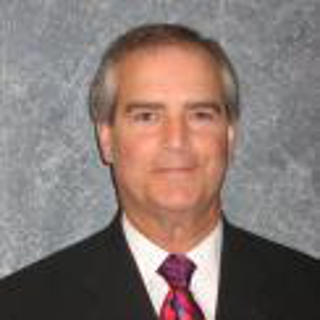 THE HOTEL EXPERTS, LLC
Skip Stearns
P.O. Box 113


Stratham, NH 03885-0113
Office: 603-778-0110
Fax: 603-778-0333
Introduction
Experienced hotel and hospitality experts providing litigation consulting and impartial hotel expert witness research, reports and testimony. With associate offices in Arizona, Florida, Louisiana, Maine, Massachusetts and New Hampshire, THE HOTEL EXPERTS, LLC addresses standards and practices in hotels, motels, resorts, restaurants, bars, gaming establishments, cruise lines, recreational venues and other hospitality-related businesses. THE HOTEL EXPERTS, LLC serves plaintiffs and defendants in matters from accounting to valuation, management contract and franchise disputes, employment conduct to premises liability, safety and security issues including various personal injuries and wrongful deaths.

Specific areas of expertise include:

Hotel Industry Operating Standards
Hotel Industry Product Standards
Hotel Industry Safety & Security Standards
Hotel Industry Emergency Procedures
Hotel Industry Integrity Standards
Hotel Industry Employee Qualifications & Hiring & Termination Practices
Hotel Industry Standards for Training
Hotel Industry Marketing Practices
Franchise Agreements & Management Contracts
Franchise Relations
Restaurant, Food & Beverage Service and Kitchen Standards
Alcohol Service Standards
Accounting
Taxation
Valuation

Attorney clients are paired with the THE expert whose location and professional qualifications are most relevant to the needs of each case.
---
Areas of Expertise
Alcohol
Bars/Lounges/Night Clubs
Casino & Gaming Industry
Cruise Lines
Employment
Food
Franchising
Hotel & Hospitality
Hotel Security
Liquor Liability/Dram Shop
Premises Liability
Restaurants
Security Management
---
References
Allyn, Hausner & Montanile
Valley Cottage, NY

The Law Firm of Peter G. Angelos
Baltimore, MD

Borkon, Ramstead, Mariani, Fishman & Carp
Minneapolis, MN

Borofsky, Amodeo-Vickery & Bandazian
Manchester, NH

Boswell Law Firm
Bryant, AR

The Branch Law Firm
Albuquerque, NM

Brennan Holden & Kavouklis
Winter Haven, FL

Broadfoot & Associates
Bulrington, VT

Law Offices of Salvador M. Brocato, III
Metairie, LA

Law Firm of R. Kent Brown
Charlotte, NC

Cadeaux & Taglieri
Washington, DC

Cassiday & Schade
Chicago, IL

Morris B. Chapman & Associates
Granite City, IL

The Cochran Law Firm
New Orleasn, LA

Conroy, Simberg, Ganon, Krevans & Abel
Orlando, FL

Cook, Kotel & Fitch
Denver, CO

Coolidge, Mathieu, Barrington & Couture
Somersworth, NH

Daniels Kashtan Downs Robertson & Magathan
Coral Gables, FL

Devereaux, Stokes, Nolan, Fernandez & Leonard
St. Louis, MO

DeZao & DiBrigida
Parsippany, NJ

Dixon, Truman, Fisher & Clifford
St. George, UT

Law Office of James W. Dodson
Clearwater, FL

Epstein, Becker, Green, Wickliffe & Hall
Houston, TX

Flynn & Associates
Quincy, MA

The Law Firm of Michael Frazelle
Phoenix, AZ

Freishtat, Burke, Mullen & Dubnow
Baltimore, MD

The Law Firm of Arthur C. Fulmer
Lakeland, FL

Gohlson, Hicks & Nichols
Columbus, MS

The Gold law Firm
Greenwood Village, CO

Goodin, MacBride, Squeri, Day & Lamprey
San Francisco, CA

Gordon, Silberman, Wiggins & Childs
Birmingham, AL

Hale and Dorr
Boston, MA

Hall Jaffe & Clayton
Las Vegas, NV

The Law Firm of Donald L. Harvey
Houston, TX

Higgins, Himmelberg & Piliponis
Nashville, TN

The Law Firm of Joseph J. Hochbein
Cincinnati, OH

Howell, O'Neal & Johnson
Jacksonville, FL

Hunter, Cole & Bennett
Christiansted, USVI

Jardine, Baker, Hickman, Houston
Phoenix, AZ

Robert John & Associates
Evansville, IN

Jolly & Peterson
Tallahassee, FL

The Joye Law Firm
North Charleston, SC

Kern & Wooley
Irving, TX

Kilpatrick Stockton
Augusta, GA

Kinney & Lange
Minneapolis, MN

Law Office of Sidney H. Kirstein
Lynchburg, VA

Koonz, McKinney, Johnson, DePaolis & Lightfoot
Washington, DC

Kutak Rock
Irvine, CA

Langston & Lott
Boonesville, MS

LeBoeuf, Lamb, Green & MacRae
Boston, MA

Leighton Law Firm
Miami, FL

Lenahan & Dempsey
Scranton, PA

Leventhal, Brown & Puga
Denver, CO

Law Office of John Lewis
Dallas, TX

McDowell & Osburn
Manchester, NH

Patrick S. McElhone
Louisville, KY

McGartland & Borchardt
Fort Worth, TX

The Law Firm of Michael McGown
Beaumont, TX

Meagher & Geer
Scottsdale, AZ

Law Offices of Wanda I. Medina de Soler
San Juan, PR

Metier Law Firm
Fort Collins, CO

Miller & Hauptman
Feasterville, PA

Musi, Malone & Daubenberger
Media, PA

Neiser & Neiser
St. Petersburg, FL

Nixon, Raiche, Manning, Casinghino & Leach
Manchester, NH

The Law Firm of Philip P. O'Shaughnessey
Baltimore, MD

Parsons, Powell & Lane
Westfield, NJ

Pitzer Snodgrass
St. Louis, MO

Poore, Roth & Robinson
Butte, MT

Jeffrey S. Pop & Associates
Beverly Hills, CA

Pope & Howard
Atlanta, GA

Rasmussen & Mitchell
Omaha, NE

Redwine Law Offices
Dallas, TX

Richardson, Stoops, Richardson & Ward
Tulsa, OK

The Romano Law Group
West Palm Beach, FL

The Law Firm of Douglas Rozelle
Palm Beach, FL

Rouson & Brumley
St. Petersburg, FL

Schuetze, Gordon & Dubofsky
Boulder, CO

Scibelli and Whiteley
Boston, MA

Sellers, Hinshaw, Ayres, Dortch & Lyon
Charlotte, NC

Sherin & Lodgen
Boston, MA

Shuffield Lowman
Orlando, FL

Snapka, Turman & Waterhouse
Corpus Christi, TX

The Stiell Law Firm
Tallahassee, FL

Swartz Campbell
Philadelphia, PA

Swenson, Storer, Andrews, Frazelle & Sayre
Phoenix, AZ

Law Firm of William H. Twichell
Pinedale, WY

Ungerman Hill
Dallas, TX

James S. Usich, P.A.
Palmetto Bay, FL

The VanSteenburg Law Firm
Scottsbluff, NE

Venable, LLP
Baltimore, MD

Webb, Saunders & Williams
Tupelo, MS

Wicker, Smith, O'Hara, McCoy, Graham & Ford
West Palm Beach, FL

Wilson, Elser, Moskowitz, Edelman & Dicker
Philadelphia, PA

Winston Grays & Associates
Cleveland, OH

Zbinden & Curtis
Portland, OR
---
---