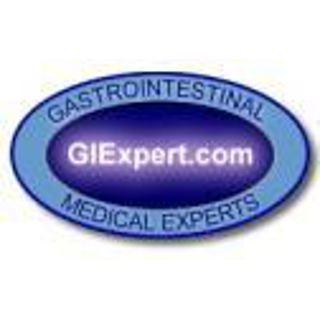 Dr. Stuart I. Finkel
Gastrointestinal Medical Experts
920 Park Avenue


New York , NY 10028
Office: 212-737-9736
Fax: 212-737-5317
Introduction
Dr. Finkel is board certified in Gastroenterology and Internal Medicine, and an Assistant Clinical Professor of GI at the Icahn School of Medicine at Mount Sinai in New York City. He has been in private practice since 1978, has published in peer-reviewed journals, and teaches GI endoscopy actively. He has testified in both plaintiffs and defense cases, including Federal Court, for 25 years. An experienced teacher, he is able to explain complex medical subjects to lay juries in easily understandable terms. Dr. Finkel's medical practice website can be found at www.digestivedoctors.com.

Dr. Finkel testified in the landmark Massachusetts case, Matsuyama v. Birnbaum et al, permitting recovery for a "loss of chance" in a medical malpractice wrongful death action, where a jury found that the defendant physician's negligence deprived the plaintiff's decedent of a less than even chance of surviving cancer.

Dr. Finkel also served as the Gastroenterology consultant on behalf of the Ground Zero First Responders in the World Trade Center litigation settled in 2010, stratifying the severity of GERD due to environmental exposure at Ground Zero. He also provided objective individual assessments used in the determination of disability awards, and testified on behalf of the First Responders with GZ-related GERD who opted out of the Zadroga settlement. William Groner, one of the lead attorneys in the GZ litigation, and author of "9/12 - The Epic Battle of the Ground Zero Responders," with whom Dr. Finkel worked closely, wrote privately: "You were integral to the development of medical causation for GZ dust, and for that, I and thousands of my clients ... are forever grateful."

In 2016, Dr. Finkel served as expert GI consultant for the plaintiffs in the class action lawsuit against Daichi Sankyo and Forest Laboratories over GI damages allegedly suffered by patients taking Benicar (olmesartan), settled in 2017 for $300 million.

In addition, Dr. Finkel testified as plaintiff's GI expert in the landmark New Jersey case Ehrlich v Sorokin, in which a defense verdict was initially handed down after the trial judge incorrectly allowed an "informed consent" defense, despite the fact plaintiff did not allege any deviation in the consent or consent process. The decision was reversed on appeal in 2017, establishing NJ case law barring defense counsel from using an informed consent defense where the plaintiff does not plead a lack of informed consent.

Dr. Finkel's most recent publication is the chapter, "Esophageal Disorders Related to Medication, Trauma, Infection," in Sands, BE, editor, "Mount Sinai Expert Guide: Gastroenterology," Wiley (2015).
---
Areas of Expertise
Biomedical
Gastroenterology
Internal Medicine
Medical Malpractice
Personal Injury
Wrongful Death
---
Expert Background
Q:

Please list your professional accreditations, degrees, licenses, and certificates granted:

A:

BA, University of Pennsylvania, 1968, junior Phi Beta Kappa, summa cum laude with distinction in Biology.

Medical Scientist Training Program, Albert Einstein, 1968-70.

MD, Albert Einstein College of Medicine, 1973, junior Alpha Omega Alpha, graduated first in class.

Licenced in New York and New Jersey.

Board certified Internal Medicine, 1976.

Board certified Gastroenterology, 1983.

Q:

Please list your affiliations or memberships in any professional and/or industry organizations:

A:

American College of Gastroenterology

American Society of Gastrointestinal Endoscopy

Q:

Please list any teaching or speaking experience you have had, including subject matter:

A:

Assistant Clinical Professor of Gastroenterology, Mount Sinai Medical Center & School of Medicine, New York NY.

Syntex Laboratories, "NSAID Gastropathy."


Q:

Have any of your accreditations ever been investigated, suspended or removed? (if yes, explain)

A:

No.

Q:

For what area(s) of expertise have you been retained as an expert?

A:

Gastroenterology, Complications of Gastrointestinal Endoscopy, Failure to Diagnose Gastrointestinal Cancers, Internal Medicine, Civil Rights of Prisoners (8th Amendment), Disability.

Q:

For how many years have you worked with the legal industry as an expert?

A:

Approximately 33 years (since 1987-88).

Q:

What services do you offer? (E.g.: consulting, testing, reports, site inspections etc.)

A:

Medico-legal consulting for Plaintiff and Defense, including medical record reviews, literature searches, delineation of pertinent standards of care, proximate causation, and damages. Written reports, deposition and court testimony.
---