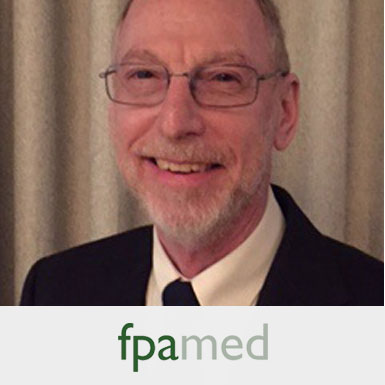 Steven H. Berger, MD
Forensic Psychiatric Associates, L.P.
Available Nationwide - Physically located in Reno, NV
Introduction
Dr. Berger is a forensic psychiatrist who is a member of Forensic Psychiatric Associates Medical Corp (www.fpamed.com) a national forensic psychiatric and psychological consulting practice.

Dr. Berger is a graduate of the University of Michigan Medical School (1972). He has been licensed as a
physician in Nevada since 2004, in California since 1999, and in 6 other states. He is board certified in General Psychiatry (1978) and Forensic Psychiatry (1985, 1998, 2005, 2013, 2019). He is a Clinical Professor of Psychiatry, University of Nevada, Reno, School of Medicine. He is a member of the American Psychiatric Association (1975) and has been a Distinguished Life Fellow since 2009. He is a member of the American Medical Association (1974) and the American Academy of Psychiatry and the Law (1985). He served as the Chairman of the Ethics Committee of the Michigan Psychiatric Society (1989-1994) and the Indiana Psychiatric Society (2001-2017).

Dr. Berger has delivered educational presentations to many professional and lay groups, from employers, bar associations, and judges' educational meetings to national professional audiences. In 2013, he was awarded the John B. Scofield Volunteer Faculty of the Year Award at the Indiana University School of Medicine for his role in the education of psychiatry residents.

Dr. Berger has been in private practice, both inpatient and outpatient, since 1975, with part time positions in correctional, community mental health, and substance abuse programs. He has been active in forensic psychiatry since 1980. He has testified in court about 100 times and in depositions about 500 times. His special interests are competence to proceed at any stage, criminal responsibility, severe mental illness, medical malpractice, and employment issues such as Workers' Compensation, Fitness for Duty, Disability, Family and Medical Leave Act (FMLA), and Americans with Disability Act (ADA) cases. He has been qualified as an expert in the field of psychiatry in courts in Nevada, Indiana, Michigan, and in Federal jurisdictions.
---
Areas of Expertise
Alcohol Abuse
Community Mental Health
Drug Abuse
Fitness for Duty Evaluation
Forensic Psychiatry
Group Home
Psychiatry
---
---
---