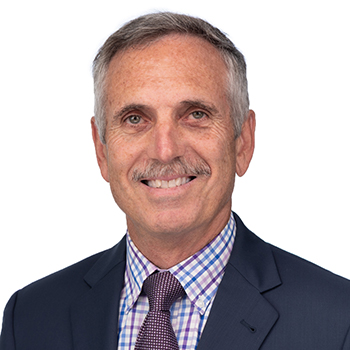 Steve Noonan, P.E.
Robson Forensic
Introduction
Steve Noonan P.E.
Mechanical Engineer & Rail Systems Expert

Steve Noonan is a mechanical systems engineer with railroad systems expertise in vehicles, equipment, and facilities. He has over 40 years of engineering experience relevant to the safety and reliability of regional networks, light rail systems, subways, and monorails. As an industry veteran, Steve has investigated and remediated countless issues involving rail systems and equipment, including derailments, fires, door malfunctions, train platforms, and systems controls mishaps. He also has experience evaluating issues and investigating incidents and system troubleshooting at stations, operating yards and maintenance facilities where passengers and railroad workers interface with trains. Steve's fluent understanding of railroad systems and equipment makes him well qualified to analyze product specification compliance, O+M, system wide maintenance contracts, and other contracted services. His forensic casework typically involves economic loss claims and personal injury litigation matters.

While serving as Vice President and Manager of the Rail Vehicle Group Northeast at WSP, Steve was responsible for design, procurement, production, and quality control of rail vehicles and related systems for a variety of high profile regional transit authorities. Earlier in his career, Steve earned engineering experience with the Port Authority of NY & NJ, which further supports his expertise in passenger cars, locomotives, maintenance of way (MOW) equipment, and facilities. Through management and direct supervision of engineering and maintenance activities for the agency's rail, tunnel, bridge and bus facilities, Steve has developed a broad knowledge of many different types of heavy industrial equipment. These systems include electrical supply and distribution from utility high voltage feeds through final circuit feeders and protection.

Steve is a Professional Engineer, licensed in multiple states and the District of Columbia. He earned his Bachelor of Engineering from SUNY Maritime College and his Master of Science from New Jersey Institute of Technology. Steve has been a member of the American Public Transportation Association, the American Railway Engineering and Maintenance-of-Way Association, the High Speed Ground Transportation Association, and the American Council of Engineering Companies.
---
Areas of Expertise
Conveyors
Equipment & Machinery
Facility Engineering
Failure Analysis
Fire & Life Safety
Mechanical Engineering
Professional Engineering
Railroad
Transportation Engineering
Transportation Safety
---
---
---