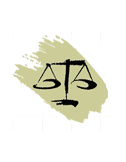 Stephanie H Nelson
BlueFire Consulting, LLC
15557 W. LaSalle Place


Lakewood, CO 80228
Mobile: 773-793-1362
Office: 773-793-1362
Introduction
As the founder of BlueFire Consulting, Stephanie Nelson can assist quickly with the hours of deposition time logged and can be available to review your case quickly.

The background that lends to Stephanie's success is her more than 23 years of human resources and coaching experience in healthcare, technology, manufacturing, professional services, and non-profit fields.

Currently, Stephanie is the Vice President, Human Resources at Balfour Senior Living and holds a small HR consulting practice, BlueFire Consulting, LLC. Before joining Balfour, Stephanie started BlueFire HR in 2015, a consulting firm, which she sold in 2019. Stephanie's professional career has allowed her to become a seasoned practitioner and strategist in workforce topics, labor issues, CBAs/PSAs, talent and performance management, executive coaching, reduction-in-force, training, and various organizational initiatives. She has provided expert advice and insight to executive leaders with respect to organizational matters, hiring practices, workforce and labor issues, legislative issues, and wide-ranging human resource topics. Stephanie is certified in health care human resources (CHHR), is a certified master coach (CMC), and received her Colorado Administrator's License in 2023.

Stephanie has given numerous presentations in a variety of settings and conferences, including the HealthcareSource Users Conference, Jones Day Labor Symposium, HIMSS, American Health Information Management Association (AHIMA), labor and workforce conferences, American Society for Association Executives (ASAE) Healthcare Conference, and National Workforce Boards. She has been selected to be an expert witness on various national and international cases, including labor, employment, and workforce issues specific to healthcare and manufacturing.

Stephanie graduated with a Bachelor of Science degree in Psychology from the University of Dayton and received an Executive MBA from Thomas More College. Stephanie has been enrolled in the Harvard Business School Strategy Program since 2020.
---
---