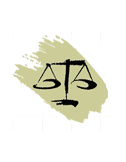 Mr. Stanley R Helenschmidt
Helenschmidt Geotechnical, Inc.
5245 Avenida Encinas, Suite B
Carlsbad , CA 92008
Office: 760-579-0333
Fax: 760-579-0230
Introduction
Mr. Helenschmidt has over 30 years of experience in the field of geotechnical engineering. He has managed geotechnical investigations for residential, municipal, commercial and military developments. Typical projects have included analysis of earthquake induced liquefaction potential, analysis of expansive soil behavior, settlement analysis of fill and natural soils and geotechnical supervision of large grading projects. Mr. Helenschmidt has extensive experience in computer modeling of landslides and slope stability and development of repair recommendations including installation of earthen buttresses, dewatering systems and shear-pins.
---
---