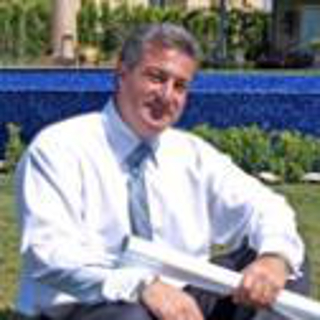 Mr. Scott Cohen
The Green Scene Landscaping & Pools
21220 Devonshire St. #102
Chatsworth , CA 91311
Office: 818-280-0420
Fax: 818-280-0424
Introduction
Scott Cohen has 20 years experience as a landscape designer and licensed contractor in landscape, pool and general construction. As a certified Expert Witness and Industry Expert with the California Contractors State License Board, he regularly serves as a mediator, and testifies in cases of alleged outdoor construction defects. He continues to lobby for ethical Workers' Compensation and professional business practices in the construction industry.

Mr. Cohen owns The Green Scene, a high end residential landscape design and construction firm in Los Angeles. The Green Scene builds pools and spas, outdoor kitchens, ponds, outdoor fireplaces and fire pits, shade covers, patios, water features, and other outdoor living features.
---
Areas of Expertise
Concrete/Cement
Construction
Construction Damages
Landscape Design
Lighting & Illumination
Pools & Spas
---
Expert Background
Q:

Please list your professional accreditations, degrees, licenses, and certificates granted:

A:

General, Swimming Pool, and Landscape Contractor Lic.# 340258 Classes B, C-53, & C-27

Q:

Please list your affiliations or memberships in any professional and/or industry organizations:

A:

Contractors' State License Board

Q:

Please list any teaching or speaking experience you have had, including subject matter:

A:

Scott has taught seminars at the Pool and Spa Expo 2009 and World Of Concrete 2010 on the following subjects:

The Outdoor Room Boom
Learn all about the latest trends in creating outdoor rooms in your own backyard. Cohen walks you through the design and construction process of the outdoor living room, outdoor kitchen, outdoor dining areas, proper concrete patio sizing and "wayfinding" from place to place.

Patio / Outdoor Kitchen Design and Construction
Discover the best techniques for placing outdoor kitchens and patios, taking into consideration entertaining needs and lifestyle. Learn the best materials for flooring and outdoor kitchen countertops.

Outdoor Kitchen Design and Build (basic and advanced versions)
Find out how the addition of an outdoor kitchen adds value to a home, and learn step-by-step how to design and build the ultimate outdoor kitchen using poured-in-place concrete countertops, embedded colored glass chips, and fiber optic lighting.

Outdoor Fireplace and Fire Feature Design and Construction
Outdoor fireplaces and fire pits are one of the hottest trends in outdoor living. Find out whether a fireplace, fire pit, or fire hearth is best for any given project, and step-by-step construction tips.

High End Swimming Pool and Spa Design and Construction
Scott Cohen is one of the leading design trendsetters in swimming pool design. Learn how to incorporate vanishing edges, slot overflows, sheer descents, popup fountains, Baja shelves, and more.

The Backyard Battle of the Sexes: Outdoor Design For Couples
As any landscape designer (or any other residential contractor, for that matter) knows, there can be big differences between what men and women want out of a home improvement project. Scott Cohen has many years of experience navigating the delicate balance between husband and wife when it comes to outdoor design and construction. Laugh and learn how to bring harmony to the outdoors!

Q:

Have any of your accreditations ever been investigated, suspended or removed? (if yes, explain)

A:

No

Q:

For what area(s) of expertise have you been retained as an expert?

A:

Scott is nationally recognized as a construction expert for swimming pools and spas, outdoor kitchens, concrete patios, outdoor fireplaces, water features, ponds and waterfalls, and general landscape construction.

Q:

What services do you offer? (E.g.: consulting, testing, reports, site inspections etc.)

A:

Construction Defect Inspections: $350 per hour

Q:

What is your hourly rate to provide deposition testimony?

A:

$375 per hour, $750 minimum ($1500 retainer required)

Q:

What is your hourly rate to provide testimony at trial?

A:

$375 per hour, $750 minimum ($1500 retainer required)

Q:

Please list any fees other than those stated above (E.g.: travel expenses, copy fees, etc.)

A:

Travel expenses: @ $.50 mile + hotel and any other applicable travel reimbursement apply.
---
References
Brian C. Plante, Esq.
Green and Hall, APC
1851 East First Street, 10th Floor
Santa Ana, CA 92705
(714) 918-7000

Jason Tortorici, Esq.
Schilleci & Tortorici, P.C.
512 Montgomery Highway
Suite 210
Birmingham, AL 35216
(310) 789-4269
---
---