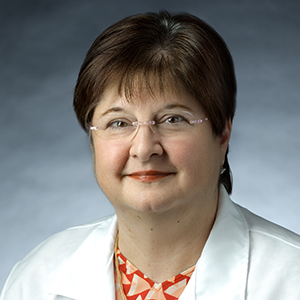 Dr. Santa J Bartholomew
Maynard Children's Hospital- ECU Brody School of Medicine
979 Whitehurst Lane
Washington , NC 27889
Mobile: 757-647-2866
Office: 252-744-8215
Introduction
I am a pediatrician with a subspecialty board certification in pediatric critical care. I have practiced pediatric critical care in a tertiary care children's hospital for the last thirty years and have qualified as an expert witness many times during that time period in several states. In the last ten years I have worked in a locums role as a Pediatric Intensivist in a wide variety of hospital venues (large and small) and in a variety of states. The primary PICU I have worked in for the last 24 years was in a pediatric hospital licensed for 180 pediatric patients. The PICU has approximately 1750 admissions/year including congenital heart surgery patients requiring open heart surgery as well as all manner of transplant patients. The PICU provides ECMO support of cardiac patients when necessary. Our patient populations also includes; pediatric trauma patients, renal transplant patients as well as a wide variety of medical and general pediatric surgical diseases. The Pediatric ED and PICU run a very busy transport service from the approximately 1 million person catchment area surrounding our facility.

I have spent time participating in surgical missions all over the world. My locums employment has exposed me to small community PICU's where I have performed the intensivist role as well as that of consultant to the ED and floors. It has also exposed me to other large academic centers.

I have also served The Children's Hospital of the King's Daughters as the President of the Medical Staff and in that role have participated in many quality improvement projects as well as many peer review situations.

ATTORNEY CONTACT ONLY!!
---
Areas of Expertise
Critical Care Medicine
Emergency Medicine
Medical Malpractice
Pediatric Critical Care
Pediatric Surgery
Pediatrics
Urgent Care
---
Expert Background
Q:

Please list your professional accreditations, degrees, licenses, and certificates granted:

A:

MD: Medical College of Pennsylvania
Internship/residency: University of Maryland
Fellowship: The New York Hospital- Cornell-Weill Medical Center_ Cornell-Columbia University
Licenses: VA,NY, MD,GA,KS,IN,CT,MN,PA,FL,NC,SC,DC,NM,NV

Q:

Please list your affiliations or memberships in any professional and/or industry organizations:

A:

AAP
SCCM
PHYSICIAN LEADERS

Q:

Please list any teaching or speaking experience you have had, including subject matter:

A:

• December 2017 Grand Rounds Medstar St. Mary's: Trauma in Pediatrics

• December 2016 Grand Rounds Medstar Franklin Square: Topic Sepsis syndrome

• November 2016: Mortality and Morbidity: Medstar St Mary's'; Isolated Pituitary Infarct in healthy Teen
• July 2009: CHKD Pediatric Critical Care Course; Pediatric Hemodynamic Monitoring, Intracranial Hypertension. Norfolk, VA
• October 2008 Grand Rounds Carroll County Hospital: Baltimore MD: Asthma in Children
• January 2007 Pediatric Grand Rounds Sedation in the PICU: St. Mary's Regional Medical Center, Evansville IN

• February 2007 Pediatric Grand Rounds Brain Death Determination in Children: St. Mary's Regional Medical Center, Evansville IN
• December 2006 Emergency Dept Grand Rounds Status Asthmaticus in the PICU: St. Mary's Regional Medical Center, Evansville IN
• October 2003-2007 Guest speaker: Ghent Montessori Teacher's Conference: Infectious disease in the school.
• July 21, 2005 Guest Speaker for Children's Hospital of The King's Daughters Junior Volunteer Career Day: The Life of a Woman Physician
• April 20, 2005 Guest Speaker for Children's Hospital of The King's Daughters Volunteer Week. Appreciation of Volunteers and their value in the Community. Norfolk Yacht Club. Norfolk, VA.
• November 19, 2003 Grand Rounds Dept. of Surgery. Sedation in Burn Children. Department of Surgery, Sentara Norfolk General Hospital AARC.
• October 18, 2003. Asthma in Children. Philippine Nurse's Association. Sheraton Oceanfront. Virginia Beach, Virginia
• September 11, 2003 Pediatric Burn Management, Traumatic Injuries: Handle With Care. Neonatal/Pediatric Transport Conference. Norfolk Waterside Marriott. Norfolk, Virginia
• September 13, 2002 Neurological Assessment in the Pediatric Trauma Patient Neonatal/Pediatric Transport Conference. Marriott. Norfolk, VA.
• March 20, 200 1 Pediatric Pain Management SNGH Trauma Residents Educational Forum, Norfolk, Va.
• February 27, 2002 Pediatric Procedural Pain. CHKD Pain Week. Children's Hospital of The King's Daughters. Norfolk, VA.
• January 22, 2002 WAVY 10 Parenting Segment. Scald Burns. Norfolk, VA.

• February 8, 2001 WVEC Parenting Segment. Burn Prevention. Norfolk, VA.

• September 13, 1999 Postoperative Care of the Cleft Lip and Cleft Palate Patient. Operation Smile International Tele-medicine Grand Rounds.
• August 29, 1999 Pain in the Pediatric Trauma Patient. Sentara Norfolk General Hospital Trauma Symposium. Norfolk, VA.
• August 14, 1999 Pediatric Admission to an Adult ICU. Neurosurgical Nursing Association. Virginia Beach Resort & Conference Center, Virginia Beach, VA.

• September 30, 1998 Shock. Portsmouth Naval Hospital Department of Emergency Medicine Portsmouth, VA
• September 9, 1998 Introduction to Operation Smile and the Community. Fifth Annual Primary Care Day, Eastern Virginia Medical School, Norfolk, VA.
• August 4, 1998 Pain Management in the Pediatric Patient. Virginia Academy of Physician Assistants. Norfolk, VA.
• November 20, 1997 Neuromuscular Blockade. Sentara Norfolk General Hospital Department of Emergency Medicine. Norfolk, VA
• November 12, 1997 Rapid Sequence Intubation and Neuromuscular Blockade. Portsmouth Naval Hospital Department of Emergency Medicine. Portsmouth, VA
• October 1, 1996 Pediatric Trauma. Virginia Beach EMS, Virginia Beach, VA

• May 24 - 25, 1995 "Assessment of Analgesia and Sedation" Pediatric Critical Care: Beyond the Basics Charlottesville, VA
TEACHING LECTURES: NURSING/RESIDENT PRESENTATIONS


• April 2018 to present: Resident lecture series: PICU pearls, TENS, SJS, Pediatric Fluids

• November 2015 to November 2016: MGUH PICU Resident Lecture Series

• July 2010 to October 2014: Monthly Case Review: Department of Respiratory Therapy
• July 2002 – 2011 Pediatric Resident Morbidity and Mortality Review
• July 1993 to October 2014: Monthly Case Reviews CHKD Transport

• November 2013 DKA in the PICU EVMS ED Resident Lectures

• August 2013 Pulmonary Hypertension in the Post-Operative Cardiac Patient Department of Respiratory Therapy. Children's Hospital of The King's Daughters
• March 2013 Asthma Teaching for Emergencies. Department of Respiratory Therapy. Children's Hospital of The King's Daughters
• September 2012 Care of the Pediatric Burn Patient PICU Nursing Course

• February 2012 Pediatric Shock EVMS ED Resident Lectures

• December 2011 Management of Intracranial Hypertension. EVMS ED Resident Lectures
• March 2011 Management of Intracranial Hypertension: CHKD Transport Team

• January 2011 Management of the ICU Asthmatic Patient. Department of Pediatrics, Resident Noon Lecture. Children's Hospital of The King's Daughters

• October 2010 CHKD PICU Course: Pharmacologic and Non-Pharmacologic strategies for Sedation. PICU/PCU Nursing
• September 2009 Inotropes & Nitric Oxide. Respiratory Therapy Department. Children's Hospital of The King's Daughters. Norfolk, Virginia.
• July 2008 Care of the Pediatric Burn Patient CHKD Transport Lecture

• April 2006, August 2006 CHKD PICU Care of the Post-Op Heart Course

• February, April 2005 CHKD Pediatric Burn Course

• October 13, 2004 Handle with Care 3rd Annual Neonatal/Pediatric Transport Conference Norfolk, VA "Pediatric Case Reviews" and "Pediatric Respiratory Skills Lab."
• July 28, 2004 Sedation in the Pediatric Burn Patient. Burn Course, Children's Hospital of The King's Daughters.
• November 4, 2003 Asthma. Critical Care Course. Children's Hospital of The King's Daughters. Norfolk, VA.
• August 29, 2003. Inotropes & Nitric Oxide. Respiratory Therapy Department. Children's Hospital of The King's Daughters. Norfolk, Virginia.
• February 15, 2001 CHKD Burn Care Course, Procedural Sedation.

February 15, 2001 CHKD Burn Care Course, Pharmacological Strategies

• February 28, 2001 Asthma teaching for emergencies, CHKD Respiratory Care Department
• March 14, 2001 Theory of Head Trauma, Treating ICP. CHKD PICU Neuro Class.
• April 14, 2001 Treating Intracranial Pressure and Theory of Head Trauma. Pediatric ICU Neuro Workshop. Children's Hospital of The King's Daughters.
• February 28, 2001 Asthma Teaching for Emergencies. Department of Respiratory Therapy. Children's Hospital of The King's Daughters.
• February 15, 2001 Procedural Sedation & Pharmacological Strategies for Burn Patients. Burn Course. Children's Hospital of The King's Daughters.
• March 10, 2000 The Pediatric Burn Patient. Department of Pediatrics, Resident Noon Lecture. Children's Hospital of The King's Daughters.
• September 14, 1999 Pain and Sedation in the Pediatric Burn Patient. Biannual Burn Course. Children's Hospital of The King's Daughters.

• May 23, 1999 Intracranial Hypertension. PICU residents and RN staff. Children's Hospital of The King's Daughters.
• December 3, 1998 Burn Management in the Pediatric Patient. Israeli Nurses, Division Pediatric Emergency Medicine, Children's Hospital of The King's Daughters
• April 16, 1998 Critical Care Course. Lectures given Sedation and Neuromuscular Blockade. Children's Hospital of The King's Daughters
• April 1, 1998 Sedation and Hydrotherapy. CHKD Burn Course. Children's Hospital of The King's Daughters
• December 19, 1997 Management of the ICU Asthmatic Patient. Department of Pediatrics, Resident Noon Lecture. Children's Hospital of The King's Daughters
• December 18, 1997 PICU Jeopardy. Department of Pediatrics, Resident Noon Lecture. Children's Hospital of The King's Daughters
• December 16, 1997 Management of the Burn Pediatric Patient. Department of Pediatrics, Resident Noon Lecture. Children's Hospital of The King's Daughters
• May 16, 1997 CHKD Burn Course, Medical Director

• Lectures given: Pain Management and Sedation Protocol, Sedation for Hydrotherapy, Pain in the Burn Patient, Fluid Resuscitation of the Burn Patient. Children's Hospital of The King's Daughters
• January 15, 1997 Sedation Nursing In-service PICU/PCU Nursing Staff Children's Hospital of The King's Daughters
• January 28, 1997 Sedation In-service PICU/PCU Nursing Staff Children's Hospital of The King's Daughters
• December 18-19, 1996 Conscious Sedation In-service PICU/PCU Nursing Staff Children's Hospital of The King's Daughters
• February 26, 1996 "Pulmonary Hypertension in the Post-Operative Cardiac Patient" PICU Nursing Staff
• July 18, 1995 "Management of the Burn Patient" Nursing Grand Rounds Children's Hospital of The King's Daughters
• July 13, 1995 "Near Drowning" Critical Care Nursing Course Children's Hospital of The King's Daughters
• June 22, 1994 "Near Drowning" - CHKD Pediatric Intensive Care Unit Staff, Respiratory Therapists.

• April 6, 1994 "Asthma" - CHKD Critical Care Nursing Certification Series

• November 10, 1993 "Asthma" - CHKD Pediatric Intensive Care Unit Staff, Respiratory Therapists
• October 5, 1993 "Win, Lose, Draw" - CHKD Respiratory Care Week

• September 1, 1993 "Conscious Sedation" - CHKD Critical Care Internship Program
• Sept 2016: Mortality and Morbidity; St. Mary's: Acute Pituitary Infarct

• April 2016/January 2017: Medstar Transport Education Day: DKA, Shock, Respiratory failure, Status asthmaticus, case review
• January 2017: Blood gas interpretation: resident noon conference


Q:

Have any of your accreditations ever been investigated, suspended or removed? (if yes, explain)

A:

NO

Q:

On how many occasions have you been retained as an expert?

A:

10+

Q:

For what area(s) of expertise have you been retained as an expert?

A:

Pediatric Critical Care, Pediatrics

Q:

In what percentage of your cases were you retained by the plaintiff?

A:

50%

Q:

In what percentage of your cases were you retained by the defendant?

A:

50%

Q:

On how many occasions have you had your deposition taken?

A:

20+

Q:

When was the last time you had your deposition taken?

A:

March 2018

Q:

On how many occasions have you been qualified by a court to give expert testimony?

A:

>20

Q:

On how many occasions have you testified as an expert in court or before an arbitrator?

A:

6

Q:

For how many years have you worked with the legal industry as an expert?

A:

30 years


Q:

What services do you offer? (E.g.: consulting, testing, reports, site inspections etc.)

A:

Consulting, chart review, test interpretation

Q:

What is your hourly rate to consult with an attorney?

A:

$500

Q:

What is your hourly rate to review documents?

A:

$500

Q:

What is your hourly rate to provide deposition testimony?

A:

$500

Q:

What is your hourly rate to provide testimony at trial?

A:

$750

Q:

Please list any fees other than those stated above (E.g.: travel expenses, copy fees, etc.)

A:

Travel expenses
---
References
Bruce Klores & Associates
1735 20th St. NW
Washington, DC 2009
202-628-8100


Byron Mitchell
bmitchell@rawlsmcnelis.com
Direct # 804-622-0680.



LeClair-Ryan Attorneys at Law
Mr. R. Herbert
804-783-2000
---
---