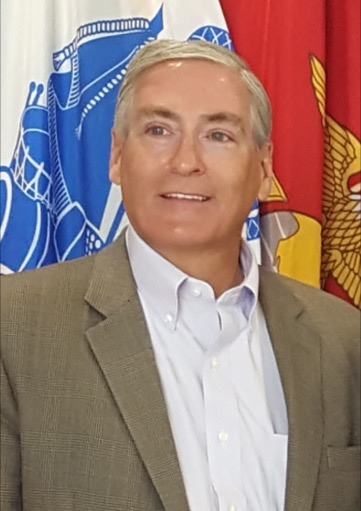 Salvatore Caccavale, CLSD
Global Hospitality Security Solutions, LLC
Introduction
Sal is recognized for his 35-years with Hilton Hotels as a Director of Safety & Security in such notable Hilton branded hotels as the Palmer House in Chicago and The Waldorf=Astoria in New York City. He served as Hilton's Corporate Director of Safety & Security with oversight for the Americas and chaired the Risk and Resumption Committee (Business Continuity) for the Americas during natural and man-made disasters.

A hotel security expert that has truly witnessed the evolution of the hotel security field with first-hand experience and one of a small group of hospitality security practitioners who can attest to being in the driver's seat during the evolution of this rewarding industry. Sal is the past co-chair and the past chair of the American Hotel & Lodging Association's Safety and Security Council.

Sal provides consulting in the areas of hotel worker safety, OSHA General Standard guidance, physical security, policy development, risk assessments, and security guidance to the hospitality industry. He also provides litigation support with a special focus on the hospitality industry. Sal's services include case review, expert testimony, and consultation on reasonable and acceptable physical security standards and best practices.
---
Areas of Expertise
Bars/Lounges/Night Clubs
Hotel & Hospitality
Hotel Security
Premises Liability
Restaurants
Tourism & Travel Industry
---
Expert Background
Q:

Please list your affiliations or memberships in any professional and/or industry organizations:

A:

American Society of Industrial Security (ASIS)
International Association of Professional Security Consultants (IAPSC)
National Fire Protection Association (NFPA)
U.S. Department of State - Overseas Security Advisory Council (OSAC)
Past Member – OSAC's Global Hotel Working Security Group (HWSG)
Federal Bureau of Investigation - Domestic Security Alliance Council (DSAC)

Q:

Please list any teaching or speaking experience you have had, including subject matter:

A:

Hotel security subject matter presenter at the twice annual Hospitality Lawyer Conferences
Frequent guest on the RM World Travel radio show discussing current hotel security concerns

Q:

Have any of your accreditations ever been investigated, suspended or removed? (if yes, explain)

A:

No

Q:

For what area(s) of expertise have you been retained as an expert?

A:

Hotel security, hotel premises liability, resort security

Q:

In what percentage of your cases were you retained by the plaintiff?

A:

50

Q:

In what percentage of your cases were you retained by the defendant?

A:

50

Q:

What services do you offer? (E.g.: consulting, testing, reports, site inspections etc.)

A:

Full-service consultancy providing document review, site inspection, interviews, report preparation
---