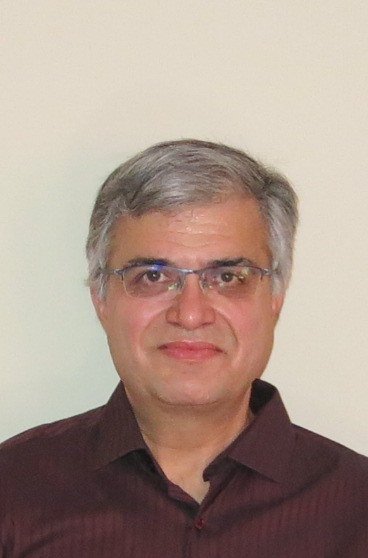 Dr. Rustom S Kanga
Xiper Innovations, INC.
2025 Honeydew Ln NW


KENNESAW, GA 30152
Mobile: 404-483-9180
Office: 404-483-9180
Introduction
Rustom Kanga is the President and Founder of Xiper Innovations, Inc., a consulting firm established in 2004 offering R&D and Product Development services to other corporations. Dr. Kanga is a Research Scientist and Product Development professional with extensive knowledge in the Graphic Arts (Printing), Photopolymers, and UV Cure, Polymer Chemistry, and Specialty Coatings industries. He has a proven track record in innovation with 36 US patents and patent applications and 60+ European and PCT patents and is conversant with all aspects of product development from concept to market.

Dr. Kanga's educational credentials include a Ph.D. in Polymer Chemistry from the University of Florida, an MBA (Executive Program) from Georgia State University, and a B.Sc. (Technology) in Chemical Technology from Bombay University's Department of Chemical Technology (UDCT).
---
Areas of Expertise
Chemical Engineering
Materials Engineering
Paint & Coatings
Polymers
Rubber
---
Expert Background
Q:

Please list your professional accreditations, degrees, licenses, and certificates granted:

A:

Dr. Kanga's educational credentials include:
1) Ph.D. in Polymer Chemistry from the University of Florida (1988)
2) MBA (Executive Program) from Georgia State University (1999)
3) B.Sc. (Technology) in Chemical Technology from Bombay University's Department of Chemical Technology (UDCT) (1983)
4) B.Sc. (Chemistry), Bombay University (1979)

Dr. Kanga has also accomplished post-doctoral sabbaticals as follows:
• Post-doctoral Visiting Scientist at Johannes Gutenberg University in Mainz, Germany under a NATO grant in collaboration with Dr. Mueller (August 1988-December 1988)
• Post-doctoral Member of Technical Staff at AT&T Bell Laboratories in Murray Hill, NJ (December 1988 to January 2000)

Q:

On how many occasions have you been retained as an expert?

A:

Four

Q:

For what area(s) of expertise have you been retained as an expert?

A:

Polymer Chemistry, Photopolymers, Elastomers

Q:

In what percentage of your cases were you retained by the plaintiff?

A:

50%

Q:

In what percentage of your cases were you retained by the defendant?

A:

50%

Q:

On how many occasions have you had your deposition taken?

A:

3

Q:

When was the last time you had your deposition taken?

A:

June 2012

Q:

On how many occasions have you been qualified by a court to give expert testimony?

A:

None

Q:

On how many occasions have you testified as an expert in court or before an arbitrator?

A:

None

Q:

For how many years have you worked with the legal industry as an expert?

A:

17 years

Q:

What services do you offer? (E.g.: consulting, testing, reports, site inspections etc.)

A:

Expert Consultant
Expert Witness
Patent Infringement Analysis
Patent Infringement Testing
Reverse Engineering and Analysis for Patent Infringement
Breach of Contract and Trade Secrets Analysis and Prosecution
Unfair Competition/Unlawful Business Practices Analysis and Prosecution
Create Reports and Declarations
Inter Partes Review (IPR) and Post Grant Review (PGR) Analysis
Patent Prosecution
Product Consulting and R&D
Product Development


Q:

What is your hourly rate to consult with an attorney?

A:

$400/hour

Q:

What is your hourly rate to review documents?

A:

$400/hur

Q:

What is your hourly rate to provide deposition testimony?

A:

$450/hour

Q:

What is your hourly rate to provide testimony at trial?

A:

$450/hour

Q:

Please list any fees other than those stated above (E.g.: travel expenses, copy fees, etc.)

A:

Travel expenses paid for upon approval
Travel hours expended charged at $125/hour (upon approval)
---
---
---
---
---