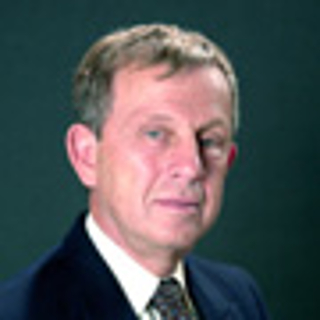 Roger K Pitman, M.D.
Harvard Medical School
Massachusetts General Hospital, 120 Second Avenue
Charlestown , MA 02129
Office: 617-726-5333
Fax: 978-363-2093
Introduction
Dr. Pitman has been practicing psychiatry for 50 years. He is Certified in Psychiatry, Forensic Psychiatry, and Brain Injury Medicine by the American Board of Psychiatry and Neurology. He is Professor of Psychiatry at Harvard Medical School and an internationally recognized researcher, teacher, and clinician in post-traumatic stress disorder (PTSD). He has more than 250 peer-reviewed publications in the medical literature. He is a Distinguished Life Fellow of the American Psychiatric Association and a recipient of the International Society for Traumatic Stress Studies' Outstanding Scientific Achievement and Lifetime Achievement Awards. In addition to Dr. Pitman's activity in academic psychiatry, he has a selective private practice in forensic psychiatry, specializing in PTSD, brain injury medicine, and mental damages. He does not accept malpractice liability cases (except with regard to damages). Dr. Pitman has 33 years' experience as a forensic psychiatric consultant and expert witness. If your case calls for an expert with the most distinguished credentials, consider Dr. Pitman.
---
Areas of Expertise
Brain Injury
Child Psychology
Competency
Emotional Trauma
Fitness for Duty Evaluation
Forensic Psychiatry
Forensic Psychology
Malingering
Post Traumatic Stress Disorder
Psychiatry
Psychology
Sexual Abuse
Sexual Harassment/Discrimination
Spousal Abuse
Testamentary Capacity
Undue Influence
---
Expert Background
Q:

Please list your professional accreditations, degrees, licenses, and certificates granted:

A:

See attached CV

Q:

Please list your affiliations or memberships in any professional and/or industry organizations:

A:

See attached CV

Q:

Please list any teaching or speaking experience you have had, including subject matter:

A:

See attached CV

Q:

Have any of your accreditations ever been investigated, suspended or removed? (if yes, explain)

A:

No

Q:

On how many occasions have you been retained as an expert?

A:

More than 100

Q:

For what area(s) of expertise have you been retained as an expert?

A:

Post-traumatic stress disorder (PTSD) and mental damages; Brain injury medicine

Q:

In what percentage of your cases were you retained by the plaintiff?

A:

67% (cases in which deposed and/or testified)

Q:

In what percentage of your cases were you retained by the defendant?

A:

33% (cases in which deposed and/or testified)

Q:

On how many occasions have you had your deposition taken?

A:

43

Q:

When was the last time you had your deposition taken?

A:

2020

Q:

On how many occasions have you been qualified by a court to give expert testimony?

A:

35

Q:

On how many occasions have you testified as an expert in court or before an arbitrator?

A:

35

Q:

For how many years have you worked with the legal industry as an expert?

A:

34

Q:

What services do you offer? (E.g.: consulting, testing, reports, site inspections etc.)

A:

Range of forensic services in focus areas of PTSD, mental damages, and brain injury

Q:

What is your hourly rate to consult with an attorney?

A:

Furnished upon request

Q:

What is your hourly rate to review documents?

A:

Furnished upon request

Q:

What is your hourly rate to provide deposition testimony?

A:

Furnished upon request

Q:

What is your hourly rate to provide testimony at trial?

A:

Furnished upon request

Q:

Please list any fees other than those stated above (E.g.: travel expenses, copy fees, etc.)

A:

Furnished upon request
---
---
---