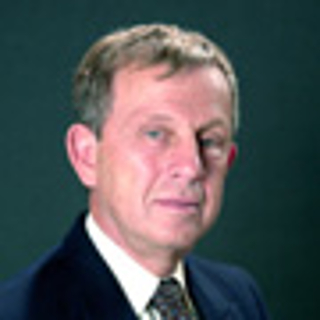 Roger K Pitman, M.D.
120 Second Avenue
Charlestown , MA 02129
Office: 617-721-9147
Fax: 978-363-2093
Introduction
Dr. Pitman is Professor of Psychiatry at Harvard Medical School and an internationally recognized researcher, teacher, and clinician focusing on post-traumatic stress disorder (PTSD). He is board-certified in psychiatry and forensic psychiatry. He has 150 publications in the medical literature on PTSD, including 8 on its forensic aspects. He is a recipient of the International Society for Traumatic Stress Studies' Outstanding Scientific Achievement and Lifetime Achievement Awards. Although Dr. Pitman's major activity is academic psychiatry, he has a selective private practice in forensic psychiatry, specializing in PTSD and mental damages, with 26 years' experience as a forensic psychiatric consultant and expert witness. If your case calls for an expert with the most distinguished credentials, consider Dr. Pitman.
---
Areas of Expertise
Brain Injury
Child Psychology
Competency
Emotional Trauma
Fitness for Duty Evaluation
Forensic Psychiatry
Forensic Psychology
Malingering
Post Traumatic Stress Disorder
Psychiatry
Psychology
Sexual Abuse
Sexual Harassment/Discrimination
Spousal Abuse
Testamentary Capacity
Undue Influence
---
Expert Background
Q:

Please list your professional accreditations, degrees, licenses, and certificates granted:

A:

See attached CV

Q:

Please list your affiliations or memberships in any professional and/or industry organizations:

A:

See attached CV

Q:

Please list any teaching or speaking experience you have had, including subject matter:

A:

See attached CV

Q:

Have any of your accreditations ever been investigated, suspended or removed? (if yes, explain)

A:

No

Q:

On how many occasions have you been retained as an expert?

A:

More than 100

Q:

For what area(s) of expertise have you been retained as an expert?

A:

Post-traumatic stress disorder (PTSD) and mental damages

Q:

In what percentage of your cases were you retained by the plaintiff?

A:

64% (cases in which deposed and/or testified)

Q:

In what percentage of your cases were you retained by the defendant?

A:

36% (cases in which deposed and/or testified)

Q:

On how many occasions have you had your deposition taken?

A:

24

Q:

When was the last time you had your deposition taken?

A:

2012

Q:

On how many occasions have you been qualified by a court to give expert testimony?

A:

27

Q:

On how many occasions have you testified as an expert in court or before an arbitrator?

A:

27

Q:

For how many years have you worked with the legal industry as an expert?

A:

26

Q:

What services do you offer? (E.g.: consulting, testing, reports, site inspections etc.)

A:

Full range of forensic services in focus area (PTSD and mental damages)

Q:

What is your hourly rate to consult with an attorney?

A:

Furnished upon request

Q:

What is your hourly rate to review documents?

A:

Furnished upon request

Q:

What is your hourly rate to provide deposition testimony?

A:

Furnished upon request

Q:

What is your hourly rate to provide testimony at trial?

A:

Furnished upon request

Q:

Please list any fees other than those stated above (E.g.: travel expenses, copy fees, etc.)

A:

Furnished upon request
---
---
---