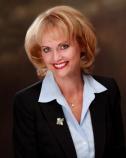 Robin D Franks
TGE Resources, Inc.
8048 Northcourt Road
Houston , TX 77040
Office: 713-744-5800
Fax: 713-744-5888
Introduction
Robin Franks, President of TGE Resources Inc., provides Expert Witness and Litigation Consulting as a fact and expert witness in cases involving unique environmental hazards and alleged public risk, hazardous waste and discharges, environmental impact to real property, comprehensive site assessments, cost estimates for real property damage, long term corrective action, litigation support for defendants in pursuit of underwriter compensation, pending litigation, renders expert opinions specific to environmentally-related practices and has 25 years of relevant industry experience. TGE Resources, Inc. provides Environmental Management and Consulting services to the public sector, private sector and federal marketplace. References provided upon request.
---
Areas of Expertise
Above Ground Storage Tank (AST)
Asbestos
Environmental
Geology
Hazardous Materials
Hazardous Waste
Industrial Hygiene & Mold
Lead Poisoning
Pesticides
Pollution
---
---
---