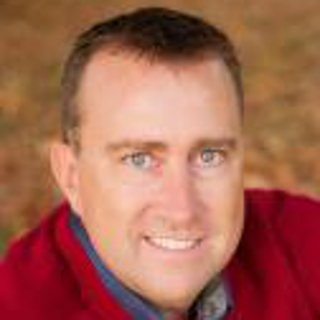 Mr. Robert E Holmer, PE, GE
Terracon Consultants, Inc
50 Goldenland Court, Suite 100
Sacramento , CA 95834
Mobile: 916-390-0632
Office: 916-283-8400
Fax: 916-928-4697
Introduction
Throughout his career, Mr. Holmer has served as the engineer of record for the construction of over 30,000 residential and 500 commercial swimming pool projects, and he currently provides engineering services for over 300 architects and contractors. His swimming pool engineering expertise includes; structural engineering, geotechnical engineering, hydraulics, piping, swimming pool safety, suction entrapment, slip and fall, water treatment, mechanical systems, codes, and materials testing for a wide breadth of both commercial and residential swimming pool projects. He holds BS and MS degrees in Civil engineering and is licensed (or has previously been licensed) in 9 states.

Mr. Holmer is fully committed to the advancement and betterment of the swimming pool construction industry. He has published numerous articles in trade magazines, has served on multiple professional committees and organizations, and is a regular speaker at trade shows and training seminars for professionals in the swimming pool industry.

In addition to his regular engineering practice, Mr. Holmer is often retained to serve as an expert forensic consultant. He has diagnosed construction defects and negligent performance on hundreds of swimming pool projects and has consulted on their successful repair. His clients have included owners, contractors, attorneys, insurance companies, public agencies, and home owner associations. Forensics expert consultation accounts for less than 10 percent of his practice, and he has represented both the plaintiff and defense.
---
Areas of Expertise
Aquatics
Civil Engineering
Geotechnical Engineering
Materials Engineering
Pools & Spas
Structural Engineering
---
Expert Background
Q:

Please list your professional accreditations, degrees, licenses, and certificates granted:

A:

BSc, 1994 - California Polytechnic State University, Civil Engineering
MSc, 1998 - University of Colorado, Geotechnical Engineering

Registered Geotechnical Engineer, California, (GE), #G2672
Registered Civil Engineer, California, (PE) #C62542

Licensed to practice engineering in Arizona, California, Colorado, Idaho, Michigan, Montana, Tennessee, Washington and Wyoming. (License # by request).





Q:

Please list your affiliations or memberships in any professional and/or industry organizations:

A:

PROFESSIONAL AFFILIATIONS
California Geotechnical Engineers Association (CGEA), Board of Directors 2002 ~ 2008
California Board of Professional Engineers, Geotechnical License Exam Development, 2005~2006
Sacramento State University, Senior Project Professional Participant, 2007
American Society of Civil Engineers (ASCE)
American Shotcrete Association (ASA)
Colorado Association of Geotechnical Engineers, (CAGE), member


Q:

Please list any teaching or speaking experience you have had, including subject matter:

A:

LECTURES
• "The Anatomy of a Perfectly Engineered Pool", 6 hour lecture on soils and structures, Jul 2004, Radison Hotel, Sacramento, Ca
• "The Anatomy of a Perfectly Engineered Pool", 9 hour workshop on soils, structures, and materials, Pool Industry Expo, Sept 2004, Monterey, Ca
• "Swimming Pool Engineering", 4 hour workshop on soils and structures, Sacramento Valley Association of Building Officials, June 2005, Sacramento, Ca
• "Case Histories of Swimming Pool Failures", 4 hour lecture on swimming pool failures, their causes, and repairs, April 2006, Hyatt Regency Hotel, Sacramento, Ca
• "Case Histories of Swimming Pool Failures", 4 hour lecture on swimming pool failures, their causes, and repairs, Pool Industry Expo, September 2006, Monterey, Ca
• "Swimming Pool Engineering", 6 hour workshop on soils, structures, and case histories, Sacramento Valley Association of Building Officials, June 2008, Sacramento, Ca


Q:

Have any of your accreditations ever been investigated, suspended or removed? (if yes, explain)

A:

No

Q:

On how many occasions have you been retained as an expert?

A:

More than 20 times

Q:

For what area(s) of expertise have you been retained as an expert?

A:

Swimming Pool Engineering, Geotechnical Engineering, Materials Testing and Inspections

Q:

In what percentage of your cases were you retained by the plaintiff?

A:

30

Q:

In what percentage of your cases were you retained by the defendant?

A:

70

Q:

On how many occasions have you had your deposition taken?

A:

more than 20 times

Q:

When was the last time you had your deposition taken?

A:

2015

Q:

On how many occasions have you been qualified by a court to give expert testimony?

A:

more than 5 times

Q:

On how many occasions have you testified as an expert in court or before an arbitrator?

A:

4 times

Q:

For how many years have you worked with the legal industry as an expert?

A:

over 10 years

Q:

What services do you offer? (E.g.: consulting, testing, reports, site inspections etc.)

A:

Forensics investigation, consulting, reports, site inspection, destructive and non-destructuve testing.

Q:

What is your hourly rate to consult with an attorney?

A:

$250/hour

Q:

What is your hourly rate to review documents?

A:

$250/hour

Q:

What is your hourly rate to provide deposition testimony?

A:

$495/hour

Q:

What is your hourly rate to provide testimony at trial?

A:

$495/hour

Q:

Please list any fees other than those stated above (E.g.: travel expenses, copy fees, etc.)

A:

all expenses are invoiced at cost + 20%
---
References
Frank Perrott
Lewis Brisbois Bisgaard & Smith, LLC
916)761-7011

Karen McCay
Pahl & McCay
(408) 286-5100