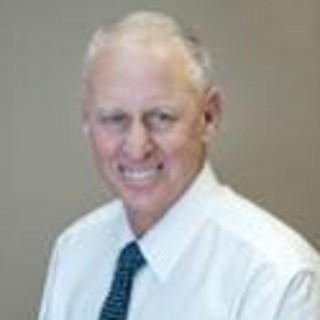 Robert M. Bernstein, M.D., F.A.C.E.
Regional Endocrinology Associates, P.C.
1533 St. Francis Drive
Santa Fe , NM 87505
Office: 505-501-0200
Fax: 505-984-2900
Introduction
Dr. Bernstein's expertise includes all areas within the specialties of endocrinology and diabetes. Dr. Bernstein is Board Certified in both Internal Medicine (1975) and Endocrinology and Metabolism (1977). He is currently in private practice in
Santa Fe, NM, where he has practiced his medical specialty for the past 34 years.
Dr. Bernstein has done medical-legal consultations over the past ten years, including numerous chart reviews, and several depositions and court appearances.
Attorneys who have worked with Dr. Bernstein have commented that he is professional, knowledgeable, extremely reliable, efficient, and an excellent witness.
---
Areas of Expertise
Endocrinology
Internal Medicine
---
Expert Background
Q:

Please list your professional accreditations, degrees, licenses, and certificates granted:

A:

MD
Board Certified Internal Medicine
Board Certified Endocrinology and Metabolism
Fellow of the American College of Endocrinology


Q:

Please list your affiliations or memberships in any professional and/or industry organizations:

A:

American Diabetes Association
Endocrine Society
American Association of Clinical Endocrinologists


Q:

Please list any teaching or speaking experience you have had, including subject matter:

A:

Numerous (over 150) lectures to physicians, nurses, allied health care personnel, and general public. Excellent public speaker and teacher.

Q:

Have any of your accreditations ever been investigated, suspended or removed? (if yes, explain)

A:

No

Q:

On how many occasions have you been retained as an expert?

A:

Approximately 30 times


Q:

For what area(s) of expertise have you been retained as an expert?

A:

Diabetes and Endocrinology

Q:

In what percentage of your cases were you retained by the plaintiff?

A:

Approximately 80%

Q:

In what percentage of your cases were you retained by the defendant?

A:

About 20%

Q:

On how many occasions have you had your deposition taken?

A:

Nine

Q:

When was the last time you had your deposition taken?

A:

April 28, 2011

Q:

On how many occasions have you been qualified by a court to give expert testimony?

A:

Four

Q:

On how many occasions have you testified as an expert in court or before an arbitrator?

A:

Four

Q:

For how many years have you worked with the legal industry as an expert?

A:

Thirteen

Q:

What services do you offer? (E.g.: consulting, testing, reports, site inspections etc.)

A:

Consulting, chart reviews, reports, availability for depositions and court appearances

Q:

What is your hourly rate to consult with an attorney?

A:

$675

Q:

What is your hourly rate to review documents?

A:

$675

Q:

What is your hourly rate to provide deposition testimony?

A:

$675

Q:

What is your hourly rate to provide testimony at trial?

A:

$675

Q:

Please list any fees other than those stated above (E.g.: travel expenses, copy fees, etc.)

A:

Travel expenses
---
---
---