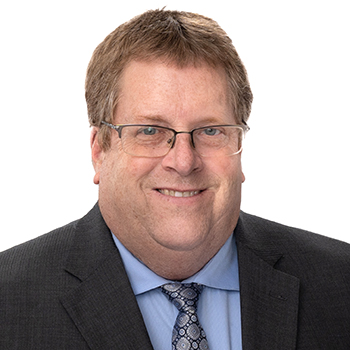 Richard Tippett, P.E., T.E.
Robson Forensic Inc
Introduction
Richard Tippett P.E., T.E.
Civil Engineer & Traffic Engineering Expert

Richard Tippett is a Civil and Traffic Engineer with more than 30 years of experience in public works infrastructure projects for roadways, utilities, airports, and building construction. He is a licensed Professional Civil Engineer and Professional Traffic Engineer in the state of California. As an expert at Robson Forensic, Rick's casework focuses on civil engineering and the design, construction, and maintenance of roadways and intersections, traffic signalization, municipal engineering, and land development.

Rick spent the early stages of his career in a consulting engineering role, working on freeway and highway projects throughout California. His experience in developing Capital Improvement Projects (CIP) includes preparing Plans, Specifications, and Estimate (PS&E), performing needed studies and overseeing contracts for street reconstruction, drainage, water and sewer line, and wastewater treatment projects. Much of Rick's experience as a city/municipal engineer is in traffic engineering, which includes intersection and traffic signal design and construction, traffic signal maintenance, and traffic management on the public roads within his jurisdictions. He served as the DOT Director of Trinity County, overseeing engineering, maintenance, and county road construction crews; and additionally served as the Airport Manager, Road Commissioner, and Executive Secretary of the Transportation Commission. In this role, Rick also managed the Building, Planning, and Environmental Health Departments.

Rick earned his B.S. in Civil Engineering with a focus in Transportation and Geotechnical Engineering from California Polytechnic State University - San Luis Obispo. Rick has won several industry awards, and in 2021 was awarded Life Membership of the County Engineers of Association California (CEAC). Rick has been active in establishing and serving on the California Local Highway Safety Improvement Program (HSIP) Committee, and was active on the committee evaluating Lane Departure Challenge Areas as identified in California's Strategic Highway Safety Plan (SHSP).
---
Areas of Expertise
Civil Engineering
Construction
Construction Safety
Construction Site
Professional Engineering
Traffic/Highway Safety
Transportation Construction
Transportation Engineering
Water Utility
---
---
---