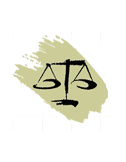 Mr. Ray Rhodes
The Ramaro Group Ltd
P.O. Box6097


Kingwood, TX 77325-6097
Mobile: 281-743-0000
Office: 281-361-4791
Introduction
Ray Rhodes spent over 22 years as an Airborne, Ranger, Infantry Officer in the Regular Army. He was also designated a Foreign Area Officer (FAO) specializing in Asia and the Middle East. During that period, he served throughout the United States and in Germany, Vietnam, Malaysia, and India. Following retirement from the Army, Ray served with ExxonMobil for 18 years as Security Manager responsible for corporate activities primarily in the Middle East, Africa, and Latin America. Ray then formed the Ramaro Group, Ltd., through which he has continued to be involved in corporate security worldwide. Ray has a BS degree from the United States Military Academy at West Point, an MA degree in National Security Affairs from the Naval Post Graduate School, and has been designated a Ph.D. Candidate (ABD) in International Studies by the University of South Carolina.

- Ray Rhodes specialized in International Security, Oil and Gas Security, and Security Management Consulting.

- International Security - Industrial Security is similar to national or state security applied to the commercial sector. Included are measures to mitigate risk and protect commercial activities across the globe.

- Oil and Gas Security - Our expertise, our proven capabilities in risk assessment and intelligence, logistics, end-to-end project management and integrated technology applications, all combine to provide comprehensive security solutions.

- Security Management Consulting - Security Management Consulting services for corporate, industrial and government organizations. Our clients include industry leaders, as well as small to medium businesses.

- Ray Rhodes is President of The Ramaro Group, Ltd. Ray has spent over forty years engaged in both U.S. Government and corporate security. His experience is extensive and has spanned the globe.

- Security Services - The Ramaro Group, Ltd. has over 10 years of experience in security management, particularly in medium and high risk environments. We have focused much of our attention on the oil and gas industry and have become specialists in mitigating security risks.

- The Ramaro Group, Ltd. has an extensive network of contacts developed during many years of living and working abroad as part of the international business and governmental community.
---
Areas of Expertise
Inadequate/Negligent Security
Security Management
Surveillance
Terrorism
---
Expert Background
Q:

Please list your professional accreditations, degrees, licenses, and certificates granted:

A:

BS, US Military Academy, West Point NY
MA, National Security Affairs, Naval Postgraduate School
Ph.D. (ABD), University of South Carolina
Certified Protection Professional, American Society of Industrial Security

Q:

Please list your affiliations or memberships in any professional and/or industry organizations:

A:

American Society of Industrial Security (ASIS)
International Association of Professional Security Consultants (IAPSC)
Foreign Area Officer Association (FAOA)

Q:

Please list any teaching or speaking experience you have had, including subject matter:

A:

Director of Asian Studies Department, US Army Foreign Area Officer School
Various public speaker engagements both domestically and internationally

Q:

Have any of your accreditations ever been investigated, suspended or removed? (if yes, explain)

A:

No

Q:

On how many occasions have you been retained as an expert?

A:

None

Q:

For what area(s) of expertise have you been retained as an expert?

A:

N/A

Q:

In what percentage of your cases were you retained by the plaintiff?

A:

N/A

Q:

In what percentage of your cases were you retained by the defendant?

A:

N/A

Q:

On how many occasions have you had your deposition taken?

A:

None

Q:

When was the last time you had your deposition taken?

A:

N/A

Q:

On how many occasions have you been qualified by a court to give expert testimony?

A:

None

Q:

On how many occasions have you testified as an expert in court or before an arbitrator?

A:

None

Q:

For how many years have you worked with the legal industry as an expert?

A:

None

Q:

What services do you offer? (E.g.: consulting, testing, reports, site inspections etc.)

A:

Consulting, reports, security assessments

Q:

What is your hourly rate to consult with an attorney?

A:

$450.00

Q:

What is your hourly rate to review documents?

A:

$450.00

Q:

What is your hourly rate to provide deposition testimony?

A:

$450.00

Q:

What is your hourly rate to provide testimony at trial?

A:

$450.00

Q:

Please list any fees other than those stated above (E.g.: travel expenses, copy fees, etc.)

A:

Travel and other expenses related to the case
---
---
---