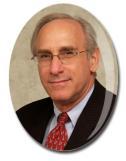 Prof. Paul S. Black
Paul S. Black & Associates, Inc.
7700 N. Kendall Dr., Suite 506
Miami , FL 33156
Office: 305-281-1076
Fax: 855-842-4206
Introduction
Prof. Black is a trial experienced adjunct professor of real estate. He has been performing litigation support services for more than 20 years. He assists legal counsel in all aspects of the case and provides assistance in settlement conferences and mediations.


EXPERIENCE

Real Estate Disputes: These include loss investment or development opportunities, loss of value/diminution of value analysis, due diligence, acquisition analysis, insurance defense, land use and market feasibility issues.

Due Diligence
Eminent Domain
Inverse Condemnation
Real Estate Analysis
Land Use
Acquisition Analysis
Market Feasibility
Real Estate Investments
Insurance Company Defense
Dispute Resolution

Calculation of Economic Damages: The calculation of economic damages resulting from any number of issues. We also critique opposing experts calculations and opinions.

Economic Evaluation of Construction Damages
Loss Revenue/Profit Analysis
Economic Delay Analysis/Damages
Construction Delay Damages
Value of Lost Amenities
Diminution of Value
Lost Rental Revenues

Broker / Realtor Standard of Care: This includes violations of F.S. 475 and the Code of Ethics and Standards of Practice of the National Association of Realtors (NAR), commission disputes, insurance defense, procuring cause and due diligence.

F.S. 475
Broker/Realtor Standard of Care
Code of Ethics of the National Association of Realtors (NAR)
Commision Claims
Broker/Realtor Responsibitlies
Broker/Realter Malpractice
Broker/Realter Ethics
Commission Disputes
Procuring Cause


EDUCATION

•Real Estate Institute, Certificate Program
New York University, New York, N.Y.


•M.B.A. Degree in Finance
Adelphi University, Garden City, Long Island, N.Y.


•B.S. Degree in Finance; Minor in Economics
Long Island University, Brooklyn, N.Y.
---
Areas of Expertise
Commercial Real Estate
Eminent Domain
Land Use & Zoning
Lost Profits
Real Estate Agent
Real Estate Broker
Real Estate Malpractice
Residential Real Estate
---
Expert Background
Q:

Please list your professional accreditations, degrees, licenses, and certificates granted:

A:

New York University, Real Estate Institute, Certificate Program; MBA from Adelphi University; BS from Long Island University. Real estate brokers license (Florida).

Q:

Please list your affiliations or memberships in any professional and/or industry organizations:

A:

American Real Estate Society (ARES)

Q:

Please list any teaching or speaking experience you have had, including subject matter:

A:

I am presently a lecturer at the University of Miami and an adjunct professor at Florida International University (FIU). The subject matter is real estate.

Q:

Have any of your accreditations ever been investigated, suspended or removed? (if yes, explain)

A:

No

Q:

On how many occasions have you been retained as an expert?

A:

100+

Q:

For what area(s) of expertise have you been retained as an expert?

A:

Real estate broker standard of care, Economic damages, Procuring cause and General real estate disputes

Q:

In what percentage of your cases were you retained by the plaintiff?

A:

Approximately 55%

Q:

In what percentage of your cases were you retained by the defendant?

A:

Approximately 45%

Q:

On how many occasions have you had your deposition taken?

A:

30

Q:

When was the last time you had your deposition taken?

A:

June, 2018

Q:

On how many occasions have you been qualified by a court to give expert testimony?

A:

11

Q:

On how many occasions have you testified as an expert in court or before an arbitrator?

A:

11

Q:

For how many years have you worked with the legal industry as an expert?

A:

37

Q:

What services do you offer? (E.g.: consulting, testing, reports, site inspections etc.)

A:

Litigation consulting, Market feasibility analysis

Q:

What is your hourly rate to consult with an attorney?

A:

$295.00 per hour

Q:

What is your hourly rate to review documents?

A:

$295.00 per hour

Q:

What is your hourly rate to provide deposition testimony?

A:

$295.00 per hour (two hour minimum)

Q:

What is your hourly rate to provide testimony at trial?

A:

$295.00 per hour (three hour minimum)

Q:

Please list any fees other than those stated above (E.g.: travel expenses, copy fees, etc.)

A:

Research materials, travel expenses and copy costs
---
References
Mark A. Dienstag, Esq.
1390 S. Dixie Hwy., Suite 1310
Coral Gables, Fla. 33146
(305) 662-1655

Richard D. Sneed, Jr., Esq.
Law Offices of Richard D. Sneed, Jr.,P.A.
1905 S. 25th Street, Suite 206
Mardi Executive Center
Ft. Pierce, Fla. 34947
(772) 465-2330

Michael D. Sechrest, Esq.
Fisher, Butts, Sechrest, Warner & Palmer, P.A.
5200 SW 91st Terrace, Suite 101
Gainesville, Fla. 32608
(352) 373-5922
---
---