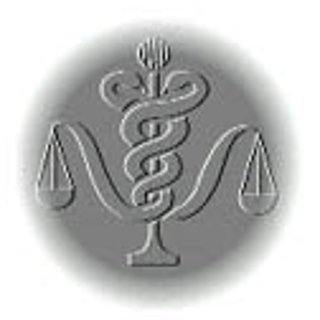 Dr. Pogos H. Voskanian, M.D.
General and Forensic Psychiatry
Nationwide Services


based in Philadelphia, PA
Office: 215-938-7227
Fax: 215-938-7474
Introduction
Dr. Voskanian is a Clinical and Forensic Psychiatrist certified by the American Board of Psychiatry and Neurology, and Associate Professor of Psychiatry, who specializes in applications of scientific and clinical expertise to legal issues in legal contexts embracing civil, criminal, and correctional matters.

AREAS OF EXPERTISE:
• Affirmative Defenses: Mental State at the time of the offense evaluations: Insanity Defense,
Entrapment, Duress, Self-Defense, Diminished Capacity, etc.
• Criminal Competency Evaluations: Waiver of Miranda Rights, Competency to Stand Trial,
Competency to Waive Constitutional Rights, Testimonial Capacity, etc.
• Civil Competency Evaluations: Testamentary Capacity, Informed Consent, etc.
• Independent Medical Evaluations: Psychiatric Disability
• Capital Sentencing: Assessment of Mitigating Circumstances
• Correctional Psychiatry
• Risk of Violence Assessments
• Sexual Offender Evaluations
• Detection of Malingering
• Employment Issues: Americans with Disabilities Act, Sexual Harassment,
Discrimination, Fitness for Duty, Workplace Violence Assessments
• Personal Injury: Assessment of Emotional Damages and Causation
• Psychiatric Malpractice and Standards of Care; Suicide

PROFESSIONAL BACKGROUND:
Dr. Voskanian is an Associate Professor of Psychiatry at Drexel / formerly MCP Hahnemann University Medical School, where he directs and teaches the Psychiatry and Law Program. Dr. Voskanian has extensive clinical and forensic experience. He has served as the Program Director of the Philadelphia Prison System Mental Health Services, and has also served as the Director of Psychiatry and Law program at the Medical College of Virginia. He is active in multiple professional organizations and serves on various committees.

Currently in Private Practice he consults for Forensic Aftercare Programs in Philadelphia, provides treatment for dually diagnosed patients and has an extensive clinical practice. He is also consultant for State of New Jersey Department of Human Services, and State of Pennsylvania Bureau of Professional and Occupational Affairs.

Dr. Voskanian enjoys his profession and has participated in over thousand civil and criminal cases in local, state and federal courts as an evaluator or consultant by requests from defense, plaintiff, prosecution, governmental agencies, insurance companies or as an independent evaluator for courts.

Dr. Voskanian graduated from University of Massachusetts Medical School in 1992, and completed Psychiatry Residency Program and Forensic Psychiatry Fellowship Program at Tulane University Medical Center. Dr. Voskanian is certified by the American Board of Psychiatry and Neurology in Psychiatry with added qualifications in Forensic Psychiatry.

www.forensic-psychiatrist.com

Complete resume and references are available upon request.

Services provided for Plaintiff, Defense, Prosecution, Insurance Companies, and Governmental Agencies.
---
Areas of Expertise
Addiction Medicine
Alcohol Abuse
Brain Injury
Competency
Correctional Healthcare
Criminology
Disability
Discrimination
Drug Abuse
Employment
Forensic Psychiatry
Forensic Psychology
Hospital & Medical Ethics
Independent Medical Examinations
Malingering
Managed Care & HMOs
Medical Malpractice
Neurodevelopmental Disorder/Disability
Neurophysiology
Neuropsychiatry
Neuropsychology
Neuropsychopharmacology
Pain Management
Post Traumatic Stress Disorder
Psychiatry
Psychology
Psychopharmacology
Sanity/Competency to Stand Trial
Sexual Abuse
Sexual Addiction
Sexual Harassment/Discrimination
Spousal Abuse
Stalking
Suicide
Testamentary Capacity
Undue Influence
---
---
---