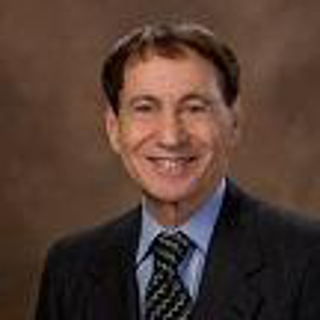 Dr. Philip E. Newman
1880 Park Newport #305


Newport Beach, CA 92660
Introduction
I'm a board certified cardiologist with 44 years of practice experience involving non-invasive, invasive, and interventional cardiology. My initial position was as an academic cardiologist at a medical school as Director of the cath lab and acting Chief of Cardiology at a teaching hospital, with patient care, teaching and publishing responsibilities. Following 3 years in this position I was in fee for service practice for 7 years, then in practice combining fee for service and managed care patients for 22 years.

Following Medical Residency I served as a physician in the US Army Medical Corps as a Major, serving in Vietnam from Aug '71-Aug '72, where I was awarded the Bronze Star, and at Fort MacArthur, California, from Aug '72-'73. In September '05 I served as an invited lecturer and consultant at one of the two largest teaching hospitals in Japan.

Over the last 38 years, I have served as an expert witness in 190 -200 medicolegal cases, working with both the plaintiff and defense sides, and I have received uniformly excellent feedback from all of the attorneys with whom I have worked.

Currently, I am a Clinical Associate Professor of Cardiology engaged in part time clinical practise and teaching of Post-Doctoral fellows in cardiology at the University of California Irvine/VA Hospital Long Beach, California.
---
---
Expert Background
Q:

Please list your professional accreditations, degrees, licenses, and certificates granted:

A:

BA, Brown University
MD, University of Virginia School of Medicine
Internship, Maimonides Medical Center, Brooklyn, NY
Medical Residency, University of Wisconsin Hospitals, Madison, Wi
Cardiology Fellowship, University of Wisconsin affiliated hospitals (3 years)
Invasive and Interventional Cardiology Fellowships, Loma Linda Univ MedCtr(2 years)
State Medical License, California

Q:

Please list your affiliations or memberships in any professional and/or industry organizations:

A:

Fellow, American College of Cardiology
Member, American College of Physicians

Q:

Please list any teaching or speaking experience you have had, including subject matter:

A:

From Oct '77-Dec '80 I was on the academic faculty at the University of Colorado School of Medicine, Dept of Cardiology, and lectured regularly to medical students, residents, and cardiology fellows on all subjects in cardiology.
In September '05 I was an invited visiting lecturer and consultant in cardiology at one of the leading teaching hospitals in Japan, and lectured to residents and cardiology faculty on cardiology topics including coronary artery disease, acute myocardial infarction, congestive heart failure, atrial fibrillation, and hypertension.

Q:

Have any of your accreditations ever been investigated, suspended or removed? (if yes, explain)

A:

No

Q:

On how many occasions have you been retained as an expert?

A:

190 - 200

Q:

For what area(s) of expertise have you been retained as an expert?

A:

Essentially all aspects of cardiology

Q:

In what percentage of your cases were you retained by the plaintiff?

A:

50%

Q:

In what percentage of your cases were you retained by the defendant?

A:

50%

Q:

On how many occasions have you had your deposition taken?

A:

15 - 20

Q:

When was the last time you had your deposition taken?

A:

April 2021

Q:

On how many occasions have you been qualified by a court to give expert testimony?

A:

5 - 10

Q:

On how many occasions have you testified as an expert in court or before an arbitrator?

A:

5 - 10

Q:

For how many years have you worked with the legal industry as an expert?

A:

38

Q:

What services do you offer? (E.g.: consulting, testing, reports, site inspections etc.)

A:

Expert witness as a cardiologist, including case reviews, writing affidavits, reports and rebuttal reports, helping and advising attorneys as to understanding medical issues and re questioning of opposing participants and experts, testifying at depositions and testifying at trials

Q:

What is your hourly rate to consult with an attorney?

A:

$600

Q:

What is your hourly rate to review documents?

A:

$600

Q:

What is your hourly rate to provide deposition testimony?

A:

$600

Q:

What is your hourly rate to provide testimony at trial?

A:

$600

Q:

Please list any fees other than those stated above (E.g.: travel expenses, copy fees, etc.)

A:

Travel expenses and travel time
---
---
---