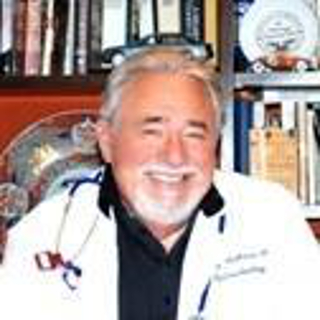 Perry Hookman, M.D., FACP, FACG, AGAF
5607 NW 24th Terrace


Boca Raton, FL 33496
Introduction
Perry Hookman MD is Board Certified in both Gastroenterology and Internal Medicine. He also holds a Masters Degree in Health Administration and is Board Certified in Medical Management - Johns Hopkins trained. Dr. Hookman has authored/coauthored over 40 publications in the Peer-Reviewed Medical Literature.

Internal Medicine includes the Diagnosis and Treatment of medical problems such as Hypertension, Cardiovascular [Heart & Blood Vessels], Pulmonary [Lung] and Blood & Metabolic Diseases such as Anemia, Diabetes and other Endocrine and Systemic manifestations of Immune Diseases, Cancers, and Dermatologic-Skin Disorders plus Neurologic symptoms.

Gastroenterology is the practice of Medicine devoted to patients with Digestive Diseases. Gastroenterology encompasses the diagnosis and treatment of Stomach and Intestinal disorders-such as heartburn and ulcers, as well as Intestinal Inflammatory Diseases such as Ulcerative Colitis and Crohn's Disease. Other Abdominal disorders diagnosed and treated by a Gastroenterologist includes Gall bladder, Pancreatic and Liver Diseases- such as Gall stones, Pancreatitis, Hepatitis and also Non-Alcoholic Steato-Hepatitis and Cirrhosis.

The Practice of Gastroenterology also includes performing Gastrointestinal Endoscopic procedures such as Esophagoscopy, Gastroscopy, Duodenoscopy [Esophago-Gastro-Duodenoscopy- EGD] plus Colonoscopy-the Endoscopic examination of the Colon. Related Endoscopic surgical procedures such as Intestinal and Colon Polyp Biopsy and Removal [Polypectomy] and Endoscopic Biliary and Pancreatic Procedures such as Endoscopic Retrograde Cholangiopancreatography [ERCP] are also included in the field of Gastroenterology.

Dr. Hookman, currently and has been in private practice for more than 30 years. He is a teacher to other Physicians, Interns and Residents in Internal Medicine and also in Gastroenterology.
---
Areas of Expertise
Gastroenterology
Hepatology (Liver)
Internal Medicine
---
---