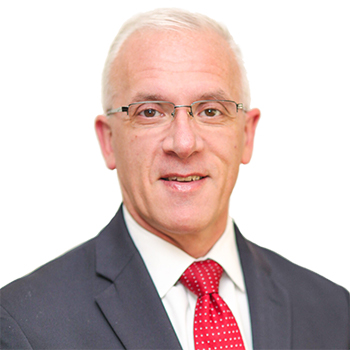 Paul Romanos, Jr.
Robson Forensic, Inc.
Introduction
Paul Romanos, Jr.
Food and Beverage Operations & Dram Shop Expert

PJ Romanos is a liquor liability and food / beverage operations expert with more than 3 decades of hands-on hospitality industry experience. His CV boasts some of the most recognizable names in the business, including Marriott and Disney, ranging from entry level management up to executive team member. As an expert at Robson Forensic, PJ's forensic casework involves issues of liquor liability, food service and safety, and operational aspects of the hospitality industry.

PJ has broad hospitality industry experience, having worked his way up from being a bartender and a server to bar manager and restaurant manager at venues that included small bars and restaurants, larger chain restaurants, country clubs, and resort hotel properties. PJ's management responsibilities required him to ensure that bartenders, servers, and other staff members were properly trained. This included consistently enforcing the principles of safe alcohol service, which he achieved as a Certified T.I.P.S. alcohol service trainer. Beyond alcohol service, he has developed and implemented policies and procedures; trained and supervised personnel; and proactively monitored restaurant site conditions to eliminate hazards, security risks, and other safety issues in both front and back of house.

PJ earned his Bachelor's degree in Business Administration from St. Anselm College in Manchester, NH. He is a ServSafe Certified Food Protection Manager, accredited by the American National Standards Institute (ANSI) Conference for Food Protection (CFP). During his time at Disney, he was certified through their in-house program as a food safety trainer.
---
Areas of Expertise
Alcohol
Americans with Disabilities Act (ADA)
Bars/Lounges/Night Clubs
Food
Hotel & Hospitality
Liquor Liability/Dram Shop
Restaurants
---
---
---