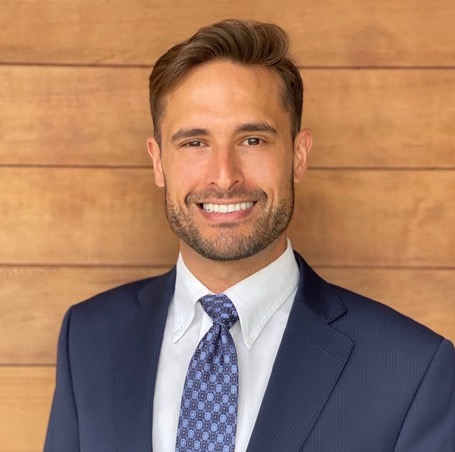 Paul Elizondo III, DO
Forensic Psychiatric Associates, L.P.
Introduction
Dr. Paul Elizondo graduated from Stanford University with a Bachelor of Science in Chemistry and received his Doctorate of Osteopathic Medicine degree from Touro University in California. He completed his residency in Psychiatry, subspecialty fellowship training in Child and Adolescent Psychiatry, and subspecialty fellowship training in Forensic Psychiatry at the University of California, San Francisco (UCSF). He is board certified by the American Board of Psychiatry and Neurology in General Psychiatry, Child and Adolescent Psychiatry, and Forensic Psychiatry.

Dr. Elizondo has undergone training and acquired experience conducting psychiatric assessment for adults and children. He has provided clinical care to families and youth in an outpatient setting, to adults and adolescents in incarcerated settings, to youth and adolescents in residential treatment and inpatient facilities. He currently provides outpatient psychiatric services in Marin County for youth and families and for incarcerated adolescents and adults. He also works part-time at Newport Academy providing psychiatric care to adolescents with severe mental and substance use disorders in residential treatment.

Dr. Elizondo enjoys serving as a volunteer Assistant Clinical Professor at UCSF. He has conducted several seminars and lectures in the area of child forensic psychiatry, child development, cognitive behavioral psychotherapy, acceptance and commitment psychotherapy, and intensive psychiatric management of adults, adolescent and children for resident physicians in psychiatry at UCSF. He also continues to provide clinical instruction and training for UCSF Psychiatric Mental Health Nurse Practitioner students in his community clinic in Marin County.

Dr. Elizondo has conducted hundreds of forensic psychiatric evaluations and has been qualified as an expert in the field of psychiatry in adult and juvenile courts in California. His particular areas of experience and interest include evaluation of child sexual abuse allegations; psychiatric injury associated with trauma, neglect, and disruption of basic needs; cyberstalking and cyberharassment; criminal and civil competency; general violence and sexual violence risk assessment for adults and juvenile offenders; malpractice; developmental disabilities, and child development as it pertains to forensic assessment and legal processes.
---
Areas of Expertise
Child Abuse
Child Custody
Child Psychiatry
Child Sexual Abuse
Correctional Healthcare
Eating Disorder
Emotional Trauma
Forensic Psychiatry
Osteopathy
Psychiatry
Sexual Abuse
---
---
---