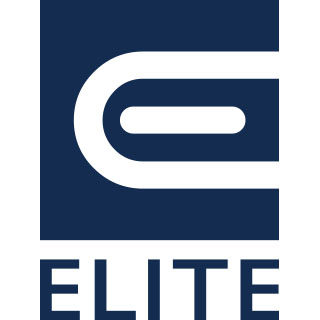 Orthopedic Surgery Experts
Introduction
Elite Medical Experts is a physician-based firm that identifies and aligns practicing, Board Certified professors of orthopedic surgery as expert witnesses with legal professionals. These orthopedic surgeons not only know the standard of care - they define it.

Our Board Certified university experts:

• have full-time Orthopedic Surgery practices
• publish in major Orthopedic Surgery journals, and
• treat the most challenging orthopedic cases in the world.

Our physician-led team at Elite Medical Experts will hand-select a top-tier, practicing Professor of Orthopedic Surgery from a major U.S. university who will independently analyze your case. If the facts support your theory, your case will move forward with a leading expert witness who will remain committed throughout all phases of litigation.

Elite offers a Zero-Risk Guarantee: Retain the expert or we will return your fee.

Elite Medical Experts handles all areas of orthopedic litigation including, but not limited to:

• Hand, shoulder, and elbow surgery
• Total joint reconstruction (arthroplasty)
• Pediatric orthopedics
• Foot and ankle surgery
• Spine surgery
• Musculoskeletal oncology
• Surgical sports medicine
• Orthopedic trauma
• Knee arthroscopy, meniscectomy, and anterior cruciate ligament (ACL) reconstruction
• Shoulder arthroscopy
• Carpal tunnel release
• Hip and knee joint replacement
• Bone fractures such as femoral neck (hip), radius, ulna, ankle, and tibial plateau
• Debridement of skin, muscle, and bone
• Rotator cuff repair
• Lumbar laminectomy

Elite Medical Experts also covers every orthopedic subspecialty including:

• Upper Extremity (Hand, Shoulder and Elbow) Surgery
• Total Joint Reconstruction (Arthroplasty)
• Pediatric Orthopedics
• Foot and Ankle Surgery
• Spine Surgery
• Musculoskeletal Oncology
• Surgical Sports Medicine
• Orthopedic Trauma
• Orthopedic Independent Medical Examination (IME)

Please call (877) 670-7819 to speak directly with a Board-Certified physician or nurse on our staff. Elite Medical Experts works directly with legal teams and does not accept inquiries from private parties. If you are not a legal professional, please ask your attorney to contact us on your behalf.

There is no charge for the initial phone consultation and we will outline a strategic plan for moving forward.
---
---