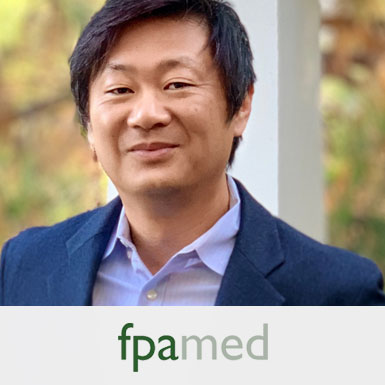 Octavio Choi, MD, PhD
Forensic Psychiatric Associates, L.P.
Available Nationwide - Physically located in Palo Alto, CA
Introduction
Dr. Choi is a forensic psychiatrist who is a member of Forensic Psychiatric Associates Medical Corp (www.fpamed.com) a national forensic psychiatric and psychological consulting practice.

Dr. Choi is a board-certified forensic psychiatrist and Clinical Associate Professor in the Psychiatry Dept at Stanford University School of Medicine. As a forensic psychiatrist, Dr. Choi specializes in neurolaw, an emerging interdisciplinary field that studies the use and misuse of neuroscience-based evidence in the courtroom. As Training Director in the Program in Psychiatry and the Law, he is establishing the first forensic psychiatry fellowship program (and the first neurolaw-focused program) at the Stanford School of Medicine. Prior to Stanford, he was director of the Forensic Evaluation Service at the Oregon State Hospital, which conducts the majority of court-ordered forensic evaluations in the state of Oregon (over 1,600 in 2018).

Dr. Choi is uniquely qualified through his training and experience to evaluate high-complexity cases which involve psychological, biological, and neuro-based legal claims. Dr. Choi graduated from Stanford University with a bachelor of science in a self-designed major of computational neuroscience. He received his medical and doctorate degrees under the federally funded Medical Scientist Training Program at the University of California, San Diego. Dr. Choi's PhD in Neurosciences was awarded for research in molecular mechanisms of visual system development conducted at the Salk Institute. After medical school, Dr. Choi completed his psychiatry residency at UCLA-Neuropsychiatric Institute, and fellowship in forensic psychiatry at the University of Pennsylvania, where he specialized in legal issues involving neuroscience, neuroimaging, and neurological evidence. He is former chair of the Forensic Neuropsychiatry committee in the American Academy of Psychiatry and the Law, and a current associate editor for the Journal of the American Academy of Psychiatry and the Law.

Dr. Choi is an experienced public speaker with decades of teaching experience, and excels at explaining complex scientific and medical concepts to lay audiences. He has taught and organized professional trainings for psychiatrists, lawyers and judges, and routinely gives public lectures on neuroscience, for example as a featured TEDx speaker at PSU in Feb 2018 on the neuroscience of psychopathy.
---
Areas of Expertise
Forensic Psychiatry
Neuropsychiatry
Psychiatry
---
---
---