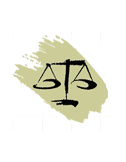 Mitchell Cohen, CPA, CFE, FCPA, CFLC
ECS Financial Services, Inc.
3400 Dundee Road, Suite 180
Northbrook , IL 60062
Office: 847-829-1853
Fax: 847-829-1839
Introduction
Forensic Accounting, Fraud Investigation, Financial Disputes

Mr. Cohen is a Shareholder with ECS Financial Services, Inc. He is a Certified Public Accountant (CPA), Certified Fraud Examiner (CFE), Forensic CPA (FCPA) and a Certified Forensic Litigation Consultant (CFLC) with over 26 years in public accounting. He has been retained as an Expert Witness in cases regarding Loss of Income, Piercing the Corporate Veil, Municipal Forensic Investigations, Accounting Malpractice, Partnership Disputes and Commercial Forensic Investigations. Mr. Cohen has testified in Court and Depositions and is currently the National Treasurer of the Forensic Expert Witness Association.
---
Areas of Expertise
Auditing
Business
Forensic Accounting
Fraud Investigation
Lost Profits
Tax
White Collar Crime
---
Expert Background
Q:

Please list your professional accreditations, degrees, licenses, and certificates granted:

A:

CPA, CFE, FCPA, CFLC

Q:

Please list your affiliations or memberships in any professional and/or industry organizations:

A:

National Treasurer of Forensic Expert Witness Association; Board Member Chicago Chapter of Forensic Expert Witness Association; Member of American Institite of Certified Puplic Accountants (AICPA) Illinois CPA Society

Q:

Please list any teaching or speaking experience you have had, including subject matter:

A:

Forensic Expert Witness Association-Chicago Chapter Conferences. I spoke at 2 of the conferences and the topic related to how to devlope a Basic Business Plan.

Q:

Have any of your accreditations ever been investigated, suspended or removed? (if yes, explain)

A:

no

Q:

On how many occasions have you been retained as an expert?

A:

11

Q:

For what area(s) of expertise have you been retained as an expert?

A:

Forensic Investigation, Loss of Income, Piercing the Corporate Veil, Accountants Malpractice, Municipal Forensic Investigations, Corporate Forensic Investigations

Q:

In what percentage of your cases were you retained by the plaintiff?

A:

50

Q:

In what percentage of your cases were you retained by the defendant?

A:

50

Q:

On how many occasions have you had your deposition taken?

A:

1

Q:

When was the last time you had your deposition taken?

A:

2009

Q:

On how many occasions have you been qualified by a court to give expert testimony?

A:

4

Q:

On how many occasions have you testified as an expert in court or before an arbitrator?

A:

4

Q:

For how many years have you worked with the legal industry as an expert?

A:

8

Q:

What services do you offer? (E.g.: consulting, testing, reports, site inspections etc.)

A:

Consulting, reports, investigations

Q:

What is your hourly rate to consult with an attorney?

A:

350.00

Q:

What is your hourly rate to review documents?

A:

350.00

Q:

What is your hourly rate to provide deposition testimony?

A:

350.00

Q:

What is your hourly rate to provide testimony at trial?

A:

350.00

Q:

Please list any fees other than those stated above (E.g.: travel expenses, copy fees, etc.)

A:

Fees for travel is 350.00 per hour
---