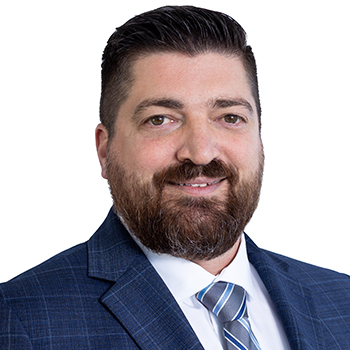 Michael Vallone, C.E.I
Robson Forensic, Inc.
Introduction
Elevator & Escalator Expert:

Michael Vallone is an elevator and escalator expert with nearly 20 years of industry experience as a field mechanic, maintenance supervisor, and operations manager. Michael applies his expertise to casework involving elevator/escalator construction, modernization, maintenance, service and repair, inspection / testing, supervision and safety.

For much of Michael's professional career he worked directly for major elevator and escalator manufacturers, where he gained direct experience as a mechanic and supervisor of mechanics for new installations of low-rise hydraulic and machine-room-less to high-rise geared and gearless traction elevators, in addition to performing and supervising maintenance, service, and repair work.

Michael is a National Association of Elevator Safety Authorities – QEI-1 Certified Elevator Inspector and a Certified Elevator Mechanic through the National Elevator Industry Education Program. He has completed various continuing education programs through that group and through the National Association of Elevator Safety.
---
---
---
---