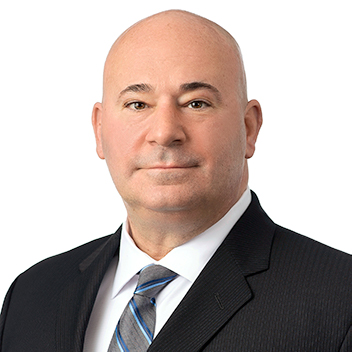 Michael Pearl
Robson Forensic, Inc.
Introduction
Michael Pearl
Police Practices & Premises Security Expert

Michael Pearl is a premises security and police practices expert with more than two decades of professional experience. As an expert at Robson Forensic, Mike's casework focuses on the actions of police departments and individual officers with regards to use of force, pursuits, and incidents where the actions of law enforcement are the subject of dispute. His casework specific to security involves examining physical security, policies and procedures, and the actions of security personnel.

Mike retired as a lieutenant after 20 years with the Concord Police Department. His service during that time included patrol, undercover narcotics, the detective bureau, and the training and services bureau, where he was responsible for officer training throughout the agency. As lieutenant, Mike had oversight of the entire police department and responsibility for internal investigations. During his time in law enforcement, Mike provided security assessments and training to public organizations, institutions, municipal facilities, and private businesses. He built upon that experience and started his own security consultancy, working directly with private businesses and multi-residential properties to conduct security audits, and collaborate on the development of protocols and response plans.

Michael holds a B.S. in Criminal Justice/Legal Studies from the University of Massachusetts-Lowell. He is also a graduate of the Roger Williams University Command Training-First Line Supervisor Course.
---
Areas of Expertise
Alcohol, Drug & DUI Testing
Crime Foreseeability
Crime Scene Analysis
Crowd Control
Deadly/Excessive Force
Inadequate/Negligent Security
Law Enforcement
Parking Lots/Garages
Police Procedures
Premises Liability
Security Management
Special Event Security
Violent Crimes
---
---
---