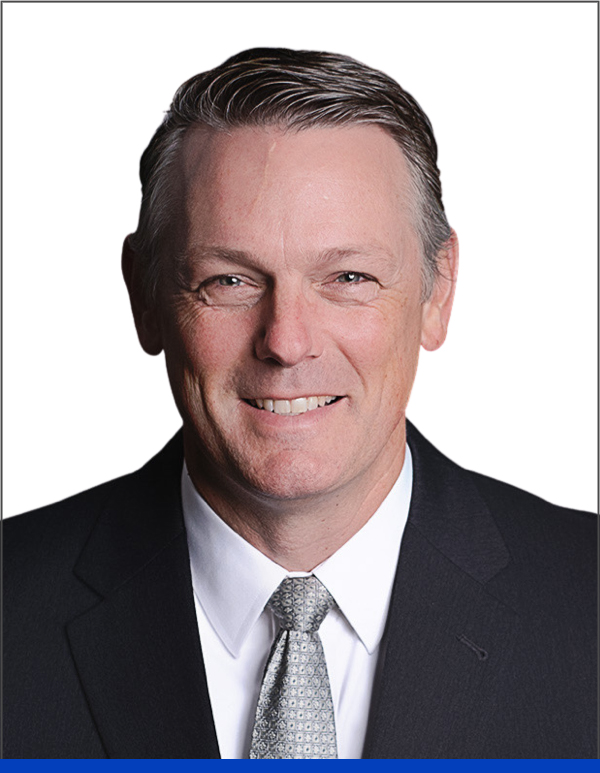 Michael Harrigan
Eagle Security Group
1380 Central Park Bouevard, Suite 202
Fredericksburg , VA 22401
Introduction
Michael Harrigan is a retired FBI Special Agent whose intimate working knowledge and experience in the law enforcement investigative process provides a backdrop for his ability to provide case consultation, investigative support, litigation support and expert witness testimony in the areas of: Use Of Force Continuum including reasonableness, excessive force and deadly force; Firearms, Training and Equipment; Range Safety Matters; LEOSA; Police Policies and Procedures including Wrongful Conviction Matters; Violent Crime Analysis; and Issues Related to Policing Indian Country; as well as providing Independent Reviews of Cold Cases and Missing Persons Cases.

Firearms
- Firearms training
- Range safety as it applies to the conduct of training, integrity of the physical range structure and components, environmental impact and toxicity issues
- Holsters, retention and related equipment

Law enforcement in Indian Country including jurisdictional issues, violent crime and investigations of major crimes involving Native Americans

Law enforcement officers safety act (LEOSA/HR218) application and training

Police policies and procedures
- Police training and supervision
- Wrongful prosecution

Use of force continuum including excessive force and deadly force

Violent crime investigative processes and data analysis
- Serial crime, sexual assault, missing persons and homicide

Consultant
- Independent review of cold cases and missing persons

With over 30 years of service with federal, military and local law enforcement agencies, Michael Harrigan's vast experience is highlighted by his tenure as Chief of the FBI National Academy (FBINA). He led the daily operations at the FBINA, the country's preeminent law enforcement leadership institution, attended by over 900 executive leaders from federal, state, local, tribal and international law enforcement agencies annually. Prior to his 22 year FBI career, he was a police officer and a US Army military police officer with multiple deployments.

For more than two decades at the FBI, Mr. Harrigan specialized in criminal investigations, including homicide, sexual assault, kidnapping, missing persons and unidentified human remains, conducted and supervised investigations on New Mexico Indian reservations, and applied his criminal investigative experience as Chief of the Violent Criminal Apprehension (ViCAP) program at the National Center for the Analysis of Violent Crime (NCAVC) where he worked closely with the nation's law enforcement agencies to provide analytical support in serial criminal investigations.

A highly skilled firearms and tactical instructor, Mr. Harrigan became Chief of the Firearms Training Program at the FBI Academy in Quantico, Virginia where he led the delivery of basic firearms training to all New Agent Trainees and oversight of nearly 1,500 firearms instructors at FBI offices nationwide. As a member of the FBI's Shooting Incident Review Group, he reviewed each use of force case at the FBI and opined upon the appropriateness of each to determine if current policies and procedures supported such use. Mr. Harrigan spearheaded a comprehensive study on the use of force at the FBI, analyzing and categorizing hundreds of use of force cases in order to drive innovation in training techniques. He also founded a Joint Terrorism Task Force to address the aftermath of the 911 attacks.

A polished speaker and law enforcement expert, Mr. Harrigan has frequently been invited to provide instruction, presentations and seminars to Sheriff's associations, private sector, political and government agencies, college students and FBI agents alike, and has been interviewed by the LA Times, USA Today, and ABC News.
---
Areas of Expertise
Criminalistics
Criminology
Deadly/Excessive Force
Evidence Analysis & Preservation
Firearms & Ballistics
Law Enforcement
Police Procedures
Violent Crimes
Workplace Violence
---
Expert Background
Q:

Please list your professional accreditations, degrees, licenses, and certificates granted:

A:

FORMAL EDUCATION

1987 BACHELOR OF SCIENCE - Finance
Sacred Heart University – Fairfield, Connecticut

FBI IN-SERVICE TRAINING
2017 Applied Suicide Intervention Skills Training (ASIST)
2012 HUMINT Tradecraft for Managers
2012 Leadership Seminar for Front Line Managers
2001 WMD Hazmat Tactical Operations
2001 Investigating Child Abuse and Exploitation
2000 Indian Country Investigations
1998 Reid Technique of Interviewing

OTHER TRAINING
2018 High Threat Security Overseas Seminar
2013 Indian Country Child and Infant Death Investigations
2009 Senior Management Institute for Police, Police Executive Research Forum, Session #42
2007 Seminar In Homicide Investigations
2007 Crime Scene Reconstruction and Cold Case Seminar
2004 Dignitary Protection, Small Unit Details
2001 Chief Executive Officer Seminar, National Center for Missing and Exploited Children


Q:

Please list your affiliations or memberships in any professional and/or industry organizations:

A:

PROFESSIONAL ASSOCIATIONS

• Society of Former Special Agents of the FBI's LEOSA Sub-Committee: 2019
• Honorary Life Member, FBI National Academy Associates: 2016-present
• Member of the FBI Agents Association: 1996-present
• Member of the Society of Former FBI Agents: 2017-present
• Member of the FBI National Academy Associates Executive Board: 2013-2016
• Veterans of Foreign Wars, life member: 1992-present

CERTIFICATIONS and CLEARANCE

• Advanced Law Enforcement Rapid Response (ALERRT) Train-the-Trainer Active Shooter Certification: 2017
• Glock Armorer: 2016
• Certified FBI Assistant Inspector-in-Place: 2013
• Crisis Management Coordinator Certification: 2011
• Certified FBI General Instructor: 2005
• Certified FBI Tactical Instructor: 2003
• Certified FBI SWAT Team Member: 2000
• Certified FBI Firearms Instructor: 1999
• Certified and Appointed Special Agent of the FBI: 1996
• Security Clearance – Active – Top Secret

Q:

Please list any teaching or speaking experience you have had, including subject matter:

A:

TEACHING EXPERIENCE, MAJOR PRESENTATIONS, and LECTURES

Mr. Harrigan routinely provided presentations over the course of his Bureau career and has been invited to present to numerous conferences and training symposiums including:

• Presentation to five sessions of the On-Boarding New Employee (ONE) program at Quantico. This covered purpose and meaning of service to the nation through the FBI and also included an overview of the firearms training program – 2017-2018
• Welcoming presentation to over 50 sections of New Agent Trainees. Topics included expectations of the training regimen with a focus on the purpose-driven aspect of the training – 2016-2018
• Regular speeches to sessions 254-262 of the FBI National Academy. Topics included administrative matters, leadership reflections, and other topics – 2013- 2016
• Presentation to the Law Enforcement Online Moderator's Conference on ViCAP – 2010
• Presentation to International Homicide Investigators Association Conference on ViCAP – 2007-2009
• Beaufort County Community College presentation on serial offenders – 2008
• Presentation to the Western States Sheriff's Association annual training on ViCAP – 2008
• Presentation to the FBI National Academy Associates National Conference on ViCAP, Milwaukee, WI – 2008
• Presentation to the annual Association of Edison Illuminating Companies meeting on FBI structure and the INFRAGARD program – 2006
• Lead Instructor for a Major Case Management course to members of a specialized investigative unit in Beirut, Lebanon – 2006
• Instructed local Firearms Instructor school, City of North Kansas City, MO – 1999
• Numerous other speeches and presentations to political and private sectors as well as other government agencies during tenure at the Firearms Training Unit addressing firearms, use of force, training techniques, etc.

Q:

Have any of your accreditations ever been investigated, suspended or removed? (if yes, explain)

A:

No

Q:

What services do you offer? (E.g.: consulting, testing, reports, site inspections etc.)

A:

Delivers consultation, training and subject matter expertise in the areas of Use Of Force Continuum including reasonableness, excessive force and deadly force; Firearms, Training and Equipment; Range Safety Matters; LEOSA; Police Policies and Procedures including Wrongful Conviction Matters; Violent Crime Analysis; and Issues Related to Policing Indian Country; provides Independent Reviews of Cold Cases and Missing Persons Cases. Serves as a keynote speaker and law enforcement expert for Eagle Security Group. Provides reports, site inspections, testifying in depositions and trials as needed.

Q:

What is your hourly rate to consult with an attorney?

A:

Please contact Eagle Security Group to arrange for a free consultation with Michael Harrigan.
---
---
---
---
---