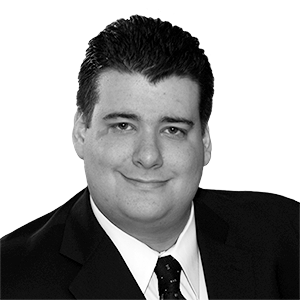 Mr. Michael Glasser, CPP, PSP, PCI, CISSP, CEH
Glasser Security Group LLC
6618 20th Ave, Suite 40019


Brooklyn, NY 11204-3971
Mobile: 551-206-0000
Office: 551-795-6700
Introduction
Michael Glasser CISSP, CPP, PSP, PCI, CSPM, CEH has two decades of experience providing security design, strategic planning, implementation oversight, auditing and penetration testing for major corporations, universities, museums, executive residences and governments across five continents. He is happily married, the proud father of three young children and one lonely motorcycle.

Glasser Security Group - A boutique security consulting firm with vast experience in physical, electronic and information security. We deliver custom solutions, tailored to you, your industry, your culture, and your one-of-a-kind challenges. We offer a range of consulting services, all designed to help your company or project reach its potential. While most of our customers are architects, corporations and facility owners, we also serve those within the security industry- CSOs, CISOs, security directors, manufacturers, and integrators.
---
Areas of Expertise
Alarms
Bars/Lounges/Night Clubs
Inadequate/Negligent Security
Parking Lots/Garages
Premises Liability
Retail Security
Security Guards
Security Management
Surveillance
Video
---
Expert Background
Q:

Please list your professional accreditations, degrees, licenses, and certificates granted:

A:

ISC2 Certified Information Systems Security Professional (CISSP)
ASIS Physical Security Professional (PSP)
ASIS Certified Protection Professional (CPP)
ASIS Professional Certified Investigator (PCI)
EC-Council Certified Ethical Hacker (CEH)
EC-Council Certified Network Defense Architect (CNDA)
New York State Burglar and Fire Alarm License
New York State Approved Security System and Fire Alarm Instructor
New Jersey State Burglar Alarm License
New Jersey State Fire Alarm License
ALOA Certified Registered Locksmith (CRL)
NAAA Certified Security Technician
Named to 2017 Security System News 20 Under 40 list

Q:

Please list your affiliations or memberships in any professional and/or industry organizations:

A:

ASIS International (ASIS)
International Association of Professional Security Consultants (IAPSC)
Metropolitan Burglar and Fire Alarm Association of New York, Inc. (MBFAA)




Q:

Please list any teaching or speaking experience you have had, including subject matter:

A:

New York State - Alarm Licensing Course
ASIS International - Dallas, TX
ASIS International - Tampa, FL
ASIS International - Morristown, NJ
ASIS International - East Brunswick, NJ
BlackHat - Las Vegas
HOPE - H2K2 - New York
HOPE - Fifth HOPE - New York
DefCon - Las Vegas
Microsoft Homeland Security Conference - Honolulu, HI
Tyco Financial Security Symposium - Miami, FL
---
References
Niall MacGiollabhui
Principal at Law Office of Niall MacGiollabhui

"I retained Michael as a security expert witness in a premises liability case. His deep knowledge of the area, insights, and integrity were quickly apparent, as was his grasp of the relevant issues. He is an excellent communicator, extremely thorough, and able to present his findings and opinions in a clear and concise manner. He delivered an excellent report despite working under a very tight deadline. I highly recommend him."