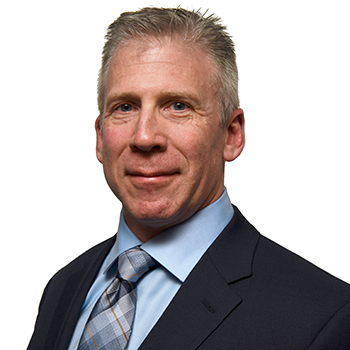 Michael Gerard
Robson Forensic
Introduction
Michael Gerard
Police Practices & Premises Security Expert

Michael Gerard is an expert in Police Practices and Premises Security with 25 years of professional experience in law enforcement. Mike's expertise covers a broad base of police and security practices, including patrol, investigations, and traffic operations. He also boasts specialized expertise in other aspects of law enforcement that are commonly disputed in litigation: use of force investigations and policies; the use of Tasers and less-lethal weapons; police pursuits; special event planning; and human / sex trafficking. Mike also has unique qualifications pertaining to the lawful operation of boats and personal watercraft, after having served as Marine Unity Deputy in the Great Lakes Region.

Mike's training and professional career in law enforcement began in 1992, and he retired as Police Lieutenant in 2018. Throughout that time, he served as Patrol Watch Commander, Traffic Sergeant, Emergency Services Supervisor, Marine Unit Deputy, Patrol Officer, and Detective. For over a decade, Mike worked with partners in the commercial, corporate, retail, lodging, and education sectors to develop appropriate security protocols and emergency planning procedures. Mike has conducted training on workplace violence and active shooter situations for Fortune 500 companies, colleges, and both public and private schools. He has also conducted security and traffic planning for large scale events such as dignitary visits, including two former presidents; high profile celebrities; as well as indoor and outdoor concerts.

Mike earned his Bachelor of Science degree in Law Enforcement Administration at Western Illinois University, and he is a graduate of the Northwestern University School of Police Staff and Command. He holds certifications from the Force Science Institute, Taser International, and Federal Emergency Management Agency (FEMA).
---
Areas of Expertise
Crime Foreseeability
Crime Scene Analysis
Crowd Control
Deadly/Excessive Force
Human Trafficking
Inadequate/Negligent Security
Jails & Prisons
Law Enforcement
Parking Lots/Garages
Police Procedures
Police Traffic Radar
Premises Liability
Special Event Security
Weapons
---
---
---