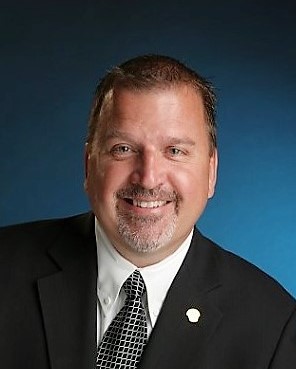 Michael J. Canaan, CPP, CFLC
Trident Investigative Service, Inc.
PO Box 5909


Kent, WA 98064
Introduction
Michael J. Canaan, CPP CFLC, is a Premises Liability Expert Witness with over 45 years of experience in military and civil law enforcement and corporate and private sector security and investigative positions.

Assignments have taken him from the Bering Sea to Southeast Alaska, across Canada and the United States, to countries in Central and South American in case venues ranging from educational settings, amphitheaters and stadiums, nightclubs and sports bars, ships, casinos, retail environments, food processing facilities, malls, and shopping centers.

Expert cases have involved evaluating failure to meet best practices, duty or standard of care in areas such as:

• Inadequate or negligent hiring, retention, training, supervision, staffing, and terminations
• Use of force or excessive force, threats, harassment, and intimidation
• Inadequate or non-non-existent policies and procedures, post orders
• Assaults, voyeurism, rape, sexual assault, robbery, shootings, stabbings, and homicide
• Security technology integration, improper or inadequate physical security infrastructure or systems installation
• Workplace violence

Mr. Canaan has worked on nearly 50 xpert cases, with testimony experience in both deposition and trial.

He is Board Certified in Security Management by the American Society for Industrial Security, International. ASIS is the largest professional security practitioner association with over 38,000 members worldwide, of which only 2200 have received this prestigious certification. Mr. Canaan is also a Certified Forensic Litigation Consultant with the Forensic Expert Witness Association.
---
Areas of Expertise
Bars/Lounges/Night Clubs
Crowd Control
Deadly/Excessive Force
Hotel Security
Inadequate/Negligent Security
Parking Lots/Garages
Premises Liability
Security Guards
Special Event Security
Workplace Violence
---
Expert Background
Q:

Please list your professional accreditations, degrees, licenses, and certificates granted:

A:

Certifications:
Board Certified in Security Management—Certified Protection Professional (CPP) designation, American Society for Industrial Security—International in June 1997.
Board Certified Forensic Litigation Consultant (CFLC) designation, Forensic Expert Witness Association (FEWA) in July 2015.

Licenses:
United States – Drug Enforcement Administration Registration Number RC0257***
United States – Federal Communications Commission, Extra Class Amateur Radio License KF7IUP
State of Washington – Board of Pharmacy Registration Number 56558
State of Washington – Private Investigation Agency Number 601 295 780
State of Washington – Armed Private Investigator Number 178
State of Washington – Registered Process Server Number 9403825
State of Washington – Department of Veterans Affairs Registration 4BA6F46C

Q:

Please list your affiliations or memberships in any professional and/or industry organizations:

A:

American Society for Industrial Security—International (ASIS)
Forensic Expert Witness Association (FEWA)
Association of Threat Assessment Professionals (ATAP)
Espionage Research Institute International (ERII)
National Council of Investigation and Security Services (NCISS)
Northwest Fraud Investigators Association (NFIA)
Pacific Northwest Association of Investigators (PNAI)
Pacific Northwest Network of Forensic Expert Witnesses (PN2FEW)
World Association of Detectives (WAD)
Seattle Shield, Seattle Police Department
InfraGard, Federal Bureau of Investigation

Q:

On how many occasions have you been retained as an expert?

A:

40+

Q:

For what area(s) of expertise have you been retained as an expert?

A:

Inadequate or Negligent Security
Foreseeability
Security Standard of Care
Voyeurism
Homicide / Wrongful Death
Battery / Assault
Shootings
Stabbing
Robbery
Workplace Violence
Sexual Assault
Unreasonable, Excessive, or Wrongful Use of Force
Invasion of Privacy
Unlawful Imprisonment / Violation of Civil Rights
Hiring / Screening / Retention
Inadequate Policies and Procedures
Inadequate Investigation and Recordkeeping
Inadequate Training and Supervision
Improper Deployment
Unsafe Working Conditions
Breach of Duty / Failure to Protect
Failure to Monitor
Improper and Inadequate Installation of Security Hardware

Q:

In what percentage of your cases were you retained by the plaintiff?

A:

Approximately 75%

Q:

In what percentage of your cases were you retained by the defendant?

A:

Approximately 25%

Q:

On how many occasions have you had your deposition taken?

A:

7

Q:

When was the last time you had your deposition taken?

A:

2021

Q:

On how many occasions have you been qualified by a court to give expert testimony?

A:

3

Q:

On how many occasions have you testified as an expert in court or before an arbitrator?

A:

3

Q:

For how many years have you worked with the legal industry as an expert?

A:

20

Q:

What is your hourly rate to consult with an attorney?

A:

$400

Q:

What is your hourly rate to review documents?

A:

$400

Q:

What is your hourly rate to provide deposition testimony?

A:

$400

Q:

What is your hourly rate to provide testimony at trial?

A:

$400
---
References
Case-specific references available upon request
---
---
---