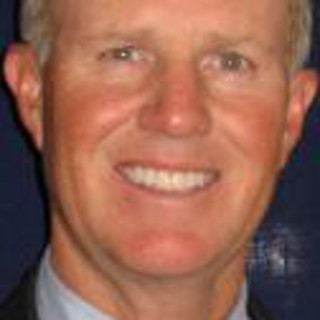 Mr. Michael F Arrigo
No World Borders, Inc. (Seattle, San Francisco, Los Angeles, Orange County, Denver, Chicago, Dallas, New York, Boston, Nashville, Miami)
620 Newport Center Drive, Suite 1100
Newport Beach , CA 92660
Mobile: 415-933-9714
Office: 949-335-5580
Introduction
Legal Experience
(See separate document for list of cases, testimony, basis for opinions)

Recent reference able work for U.S. Department of Justice. Two time DOJ expert, engagement on $900 million fraud investigation of EHR and $50 million fraud re evaluation and management coding and billing. Healthcare IT patent infringement cases. Testimony before the U.S. Federal Trade Commission, other Federal, State and County Superior Court jurisdictions, written testimony in expert reports, life care plan rebuttal expert witness, depositions, and court appearances. Balanced plaintiff, relator, and defendant retentions and experience across pharmaceuticals, medical devices, orthotics, diagnostic imaging, ambulance, anesthesia, orthopedics, cardiology, pediatrics, payors (including Medicare, Medicaid, social security, workers compensation, Medicare Secondary Payer Act in tort cases, private insurance / health plans), hospital systems, patients and healthcare IT engagements. Experienced in the use of eDiscovery tools such as Relativity for expert-attorney document discovery work. Plaintiff's duty to mitigate damages with respect to health care / medical costs. industry best practices on hiring practices by the Joint Commission, the leading accreditation body for hospitals in the U.S. Eligibility to receive Medicaid and Medicare payments via accreditation. Knowledgeable about Medicare Administrative contractors, Medicare Base Units, RVUs, conversion factors, geographic adjustment factors. Durable Medical Equipment (DME) / DMEPOS and HCPCS Codes, Lab test / Pathology including esoteric tests, opioid addiction, opioid prescribing and supply chain, opioid adverse reactions and patient safety, pain management contracts and toxicology tests for opioids.

Opinions regarding HIPAA Privacy and Security (as well as health care related Cybersecurity standards and preventative measures, information safeguards, such as administrative, physical, technical and policies and procedures, penetration testing 'pen testing'), Affordable Care Act, HITECH Act (essential health benefits Medicaid Expansion, qualified health plans, health plan rescission policies, federal poverty level guidelines for subsidies), Meaningful Use of Electronic Health Records, Inpatient Prospective Payment System, 3-day payment rule, CORE Operating rules, Computer Assisted Coding, Outpatient Prospective Payment System, Physician Fee Schedule, Medicare Administrative Contractors, Usual Customary and Reasonable Cost of care (medical coding and billing value), Medicaid expansion, Qualified Health plans under Nevada Labor Law, Nevada law regarding uninsured patient discounts, California Law regarding confidential medical information, Benefits Administration, Risk Adjustment and Fraud under Qui Tam Provisions of False Claims Act, Medicare Part C HCC codes. Eligibility and coverage determinations. CRPS, future medical expenses including pain management modalities (Ketamine Infusions, Continuous Epidural Spinal Infusion, Continuous Spinal Cord Stimulator, Dorsal Root Ganglia Stimulator). Trauma activation fees, ambulance fees (mileage, supplies, CMS billing rules). Prior work in EMTALA, Ambulance Diversion, Discharge and transfer documentation, history and physical and medical screening examinations (MSEs) under EMTALA. Forensic electronic health record auditor.

Summary of Accomplishments and Experience

I work with hospital systems, physician groups, and health IT companies, health plans, investors, and law firms. I was selected as an expert for a landmark Federal Trade Commission case regarding healthcare data, regulations and economics. I currently serve as managing partner of No World Borders. I am:
• A writer and speaker quoted in Wall Street Journal, and a regular speaker with published works as an expert in the field.
• Experienced at giving oral and written testimony, undergoing cross-examination and preparation for a Daubert hearing before FTC Commissioner Brill. Trained by leading litigation firm in in Rule 702 including applying scientific or specialized knowledge (702(a)); facts (702(b)); application of principles and methods (702(c)); application of criteria, principles, methodology, test methods (amended in Daubert, 2000 - (702(d)).
• An advisor to population health companies including health care systems, Medicare Advantage, Medicare Shared Savings ACOs, Health Plans, Accountable Care Organizations. Led investor diligence on over $4 billion in M&A activity.
• Experienced in clinician, coder, medical billing, claims, E.H.R, hospital and practice management software, and regulatory usual, customary and reasonable (UCR) medical and prescription charges experience having opined on over $1 billion in medical reimbursements for inpatient facilities (inpatient prospective payment system or IPPS and DRGs, ICD-9) and ambulatory (non-facility using CPT codes as well as dental CDT "D" codes.
• Skilled at explaining complex concepts such clinical records and their financial value via medical coding, HIPAA, EDI, claims, ARRA HITECH, Affordable Care Act and other factors. I work with defense and plaintiffs on medical cost mitigation, payor-provider contracting and reimbursement, and other processes and I manage a team that has advised over 100 clients in these areas.
• Balanced experience working with counsel for plaintiffs / defendants as well as perspectives of health care payors, providers, patients, health IT. Skilled in coordination with counsel regarding the citation of statutes, case law, personal knowledge, training and experience to provide objective, documented opinions with peer-reviewed results.
---
Areas of Expertise
Analytical Testing Labs
Community Mental Health
Health Care Economics
HIPAA
Hospital & Medical Ethics
Hospital Administration
Hospital Security
Information Technology
Intellectual Property
Medical Billing
Medical Fraud
Patents
Pathology
Software
---
Expert Background
Q:

Please list your professional accreditations, degrees, licenses, and certificates granted:

A:

Education

Harvard Law School, Bioethics, Stanford Medical School, Palo Alto CA - Candidate, Masters in Biomedical Informatics (see end note ) (Expected 2018). Petitioning faculty for directed reading and research: ontologies (data structures for coding and clinical documentation) mHealth, statistical analytics for population health including disease management (incidence of diagnosis codes and procedure codes, data driven interventions etc.) benefits of shared data and security.

University of Southern California, Marshall School of Business, Los Angeles – Bachelor of Science, Business Administration, 1981; studied in Entrepreneur Program which focuses on the management, marketing and finance of startups, first of its kind in the U.S.

Additional Coursework and Training:

• Villanova University – Lean Six Sigma and Process improvement 2007
• Wharton School, University of Pennsylvania – Leadership Strategies - 1982
• University of Calif., Irvine – Computer Science, Statistics, Economics 1976 – 1978

Clinical Documentation and Medical Coding Training:
1. ICD-9, ICD-10 and CPT for Behavioral health, November 2013
2. ICD-9, ICD-10 and CPT for Cardiology, November 2013
3. ICD-9, ICD-10 and CPT for Family practice and internal medicine, November 2013
4. ICD-9, ICD-10 and CPT for Obstetrics, November 2013
5. ICD-9, ICD-10 and CPT for Oncology, November 2013
6. ICD-9, ICD-10 and CPT for Urology, November 2013
7. ICD-9, ICD-10 and CPT for Orthopedics, November 2013
8. ICD-9, ICD-10 and CPT for General Surgery, November 2013
9. ICD-9, ICD-10 and CPT for Plastic Surgery, November 2013
10. HCC coding and clinical documentation for value based care risk adjustment, November 2013
11. DRG calculations and ICD-10, IPPS and OPPS payment systems November 2013

Instructor, HIPAA Privacy and Security, HITECH Act Electronic Health Records, value based care, affordable care act:

Best practices in HIPAA and HITECH Act Information Security 2010, 2011, 2012, 2013
Best practices Health IT, process improvement for value based care, May 2011, 2012, 2014, January 2015


Q:

Please list your affiliations or memberships in any professional and/or industry organizations:

A:

Speaker, published author, or member Health Information Management Systems Society (HIMSS), Workgroup for Electronic Data Interchange (WEDI), American Academy of Professional Coders (AAPC), American Health Information Management Assoc (AHIMA), Radiology Business Management Association (RBMA), California State Bar Association, Academy of Pain Management

Q:

Please list any teaching or speaking experience you have had, including subject matter:

A:

Scholarly Writings & Lectures
Arrigo, M. F. (2015) Mobile Health, HIPAA Privacy and Security
Blackberry Sharpens Security with Good Technology Acquisition 
http://www.govhealthit.com/blog/commentaryblackberry-sharpens-security-good-technology-acquisition 

Arrigo, M. F. (2015) Five Interest-Piquing Trends at HIMSS15. Gov. Health IT
http://www.govhealthit.com/news/5-interest-piquing-trends-himss15
Arrigo, M. F. (2014) Cloud and Mobile Convergence: The Regulatory View. Gov. Health IT
http://www.govhealthit.com/blog/cloud-and-mobile-convergence-regulatory-view 

Arrigo, M.F. (2014) HIPAA Plain and Simple / HIPAA for Behavioral Health – Credible Behavioral Health E.H.R. Software Users Conference, Baltimore Maryland (18 March 2014)

Arrigo, M.F. (2014) DSM 5 and ICD-10 – Credible Behavioral Health E.H.R. Software Users Conference, Baltimore Maryland (18 March 2014)

Arrigo, M.F. (2014) Managed Care and Accountable Care for Behavioral Health – Credible Behavioral Health E.H.R. Software Users Conference, Baltimore Maryland (18 March 2014)

Arrigo, M. F. (2011) ICD-10 financial impact vs. mortgage crisis? Gov. Health IT
http://www.govhealthit.com/news/could-icd-10-have-big-financial-impact-mortgage-crisis

Arrigo, M. F. (2012) How a Flaw in the ACO Model Leaves Patients Out. Gov. Health IT
http://www.govhealthit.com/news/how-flaw-aco-model-leaves-patients-out

Arrigo, M. F. (2012) 10 ICD-10 Regulation Myths Demystified. Gov. Health IT
 http://www.govhealthit.com/news/10-icd-10-regulations-demystified 

Arrigo, M. F. (2012) Real-time location, mobile health gain traction. Gov. Health IT
http://www.govhealthit.com/news/real-time-location-and-mobile-health-solutions-gain-traction-show-roi

Arrigo, M. F. (2013) 3 Top Priorities for CommonWell. Gov. Health IT
http://www.govhealthit.com/news/3-top-priorities-commonwell 

Arrigo, M. F. (2013) Commentary: ICD-10 Arrives Early, New Claims Form. Gov. Health IT
http://www.govhealthit.com/news/commentary-icd-10-arrives-early-claims-CMS-coding-HIPAA-icd-9 

Arrigo, M. F. (2014) Increased Spending - Big Data, Cloud, mHealth Social. Gov. Health IT
http://www.govhealthit.com/blog/increased-spending-and-savings-tap-big-data-cloud-mhealth-and-social

Arrigo, M. F. (2014) Ebola: How cloud, mHealth, and ICD-10 could help. mHealth News
http://www.mhealthnews.com/blog/ebola-how-cloud-mhealth-and-icd-10-could-helpArrigo, M. F. (2014) How Cloud and mHealth Ease Claims Processing. Gov. Health IT
http://www.govhealthit.com/news/how-cloud-and-mhealth-promise-ease-claims-processing

Arrigo, M. F. (2014) How to Get Behavioral Health Codes Right. Gov. Health IT
http://www.govhealthit.com/blog/how-get-your-behavioral-health-codes-right 



Lectures

• Arrigo, M. (Speaker) (2015, November 2015) Medical Device Reimbursement, FDA, FCC and CMS regulatory disruption and opportunities. BioMed Device and Wireless Device Conference, San Jose California

• Arrigo, M. (Speaker) (2015, September 2015). Meaningful Use of Electronic Health Records, HIPAA Privacy and Security and potential damages for breaches under the HITECH Act as a foundation for the International Classification of Diseases from the World Health Organization (ICD-10) – Discussion of risks and opportunities in these two regulations; discrete data, quality measures, medical codes: clinical Documentation, clinical decision support, physician and patient engagement, HIPAA Privacy and Security and revenue cycle. Wolters Kluwer Corporate event presented to audience of over 1,800 participants.

• Arrigo, M. and Nichols J. MD - (Speakers) (2013, November). Claims Data, Clinical Data – Working together to Improve Clinical Documentation for ICD-10. Workgroup for Electronic Data Interchange (WEDI) National Conference.

• Arrigo, M. (Speaker) (2012, April 14). The Perfect Storm in Healthcare - How Disruptive Regulations and Technologies Create Risks and Opportunities for Medical Coding and Revenue Cycle Management. American Academy of Professional Coders (AAPC) National Conference. Lecture conducted from Las Vegas, NV. http://news.aapc.com/icd-10-monitor-wish-i-were-in-las-vegas/

• Arrigo, M. (Speaker) (2012, June 14). ICD-10: Impact on Payment Reform. Wisconsin Medical Society. Lecture conducted from Madison, Wisconsin. http://bit.ly/16acIDy

• Arrigo, M. (Speaker) (2013, April 23). The Perfect Storm in Healthcare - How Disruptive Regulations and Technologies Create Risks and Opportunities. Scripps Healthcare Summit 2013. Lecture conducted from La Jolla, San Diego California.

• Arrigo, M. (Speaker) (2012, May). How ICD-10 and Payment Reform Will Change the Radiology Revenue Cycle. Radiology Business Management Association (RBMA), Orlando Florida.

Q:

Have any of your accreditations ever been investigated, suspended or removed? (if yes, explain)

A:

No

Q:

On how many occasions have you been retained as an expert?

A:

Over 35 times

Q:

For what area(s) of expertise have you been retained as an expert?

A:

Significant plaintiff and defendant work available in my CV upon request.
HIPAA Privacy and Security, ARRA HITECH Act, ICD-9, ICD-10, CPT, fraud, duty to mitigate health care costs, usual customary and reasonable costs of care, Meaningful Use attestations, Meaningful Use audit defense, OIG self-disclosure, Affordable Care Act health plan policies, value based care, accountable care organizations, OCR investigations, California State Confidential Medical Information ACT (CMIA), medical coding review, cost of MRI, third party liability, lien, balance billing subrogation

Q:

In what percentage of your cases were you retained by the plaintiff?

A:

40%

Q:

In what percentage of your cases were you retained by the defendant?

A:

60%

Q:

On how many occasions have you had your deposition taken?

A:

My Federal Rule 26 Disclosure lists 35+ cases where I have provided testimony

Q:

When was the last time you had your deposition taken?

A:

Significant plaintiff and defendant work available in my CV upon request. Q3 2017 (as of Q3 2017).

Q:

On how many occasions have you been qualified by a court to give expert testimony?

A:

Three. Also, Survived Daubert hearing before FTC, survived Frye Motion, Survived Motion in Limine. Surviced motion to exclude in Arbitration in Dallas Tx.

Q:

On how many occasions have you testified as an expert in court or before an arbitrator?

A:

Three.
Significant plaintiff and defendant work available in my CV upon request.

Q:

For how many years have you worked with the legal industry as an expert?

A:

Since 2011.
Significant plaintiff and defendant work available in my CV upon request

Q:

What services do you offer? (E.g.: consulting, testing, reports, site inspections etc.)

A:

Expert reports, consulting, testimony, records review, record recovery, litigation strategy as requested on key complex regulations.
Advisory regarding accuracy of patient records, coding and economic value of medical records and coding with respect to claims and net reimbursement.
Assessment of value of future care plans under the Affordable Care Act.
Audits of impacted parties in California Medical Information Act litigation
Assessment of Usual Customary and Reasonable Reimbursement for medical care
Assessment of costs on a national basis of medical imaging including MRIs


Q:

What is your hourly rate to consult with an attorney?

A:

Available in my retainer agreement

Q:

What is your hourly rate to review documents?

A:

Available in my retainer agreement

Q:

What is your hourly rate to provide deposition testimony?

A:

Available in my retainer agreement

Q:

What is your hourly rate to provide testimony at trial?

A:

Available in my retainer agreement

Q:

Please list any fees other than those stated above (E.g.: travel expenses, copy fees, etc.)

A:

Available in my retainer agreement
---
---
References
Detail letters of reference and contacts Available Upon Request from over 30 law firms
---
---
---