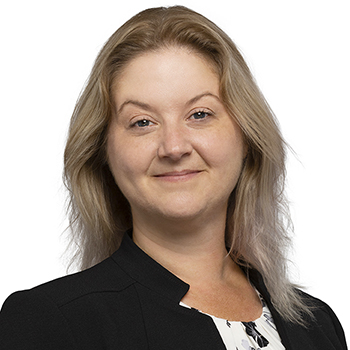 McGee Leonard, DVM, DACVECC
Robson Forensic Inc.
Introduction
**The experts at Robson Forensic work exclusively with attorneys and insurance professionals, not private individuals.**

Dr. McGee Leonard is a board-certified specialist in veterinary emergency and critical care medicine with 10 years of professional experience in veterinary science and practice. As an expert at Robson Forensic, Dr. Leonard applies her expertise to investigations involving veterinary malpractice, animal bites, abuse and neglect, the veterinary prescription of opioids, and other disputes involving animals.

An innate part of animal medicine is an understanding of animal behavior, as well as proper handling and restraint. Dr. Leonard has experience performing behavioral assessments on cats and dogs and has trained veterinary clinic technicians and emergency staff members on the basics of animal behavior, handling, and the safe application of physical restraints. 

In the high volume, fast paced environment of emergency and critical care, Dr. Leonard has been exposed to trauma cases and the critical phases of chronic illnesses (cancer, end stage heart failure, etc.). Her specialization as a small animal general practitioner requires proficiency for a variety of animals in many areas of veterinary medicine, including internal medicine, anesthesia, surgery, nutrition, and dentistry. 

Dr. Leonard earned her Bachelor of Science in Microbiology, Immunology, and Molecular Genetics from the University of California, Los Angeles. She earned her Doctor of Veterinary Medicine (DVM) from the Western University of Health Sciences. Dr. Leonard is licensed to practice veterinary medicine in California, holds her DEA Prescribing License up to and including Schedule II drugs, and is a Diplomate of the American College of Veterinary Emergency & Critical Care (DACVECC).
---
---
---
---