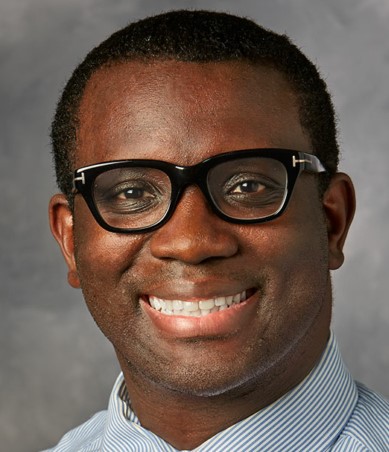 Matthew L. Edwards, MD
Forensic Psychiatric Associates, L.P.
Introduction
Matthew L. Edwards, M.D., is a general and forensic psychiatrist and an assistant professor of psychiatry at Stanford University School of Medicine. Dr. Edwards graduated from Princeton University with a Bachelor of Arts degree in sociology, magna cum laude, and completed his Doctor of Medicine degree at the University of Texas Medical Branch School of Medicine, summa cum laude, with honors in medical humanities. He completed his residency in Psychiatry at Stanford University School of Medicine, where he was chief resident, received distinctions in the medical humanities and clinical teaching, and completed a fellowship year in psychodynamic psychotherapy at the Palo Alto Psychodynamic Psychotherapy Training Program. Dr. Edwards subsequently completed his training in forensic psychiatry with the Psychiatry and Law Service at the Emory University School of Medicine. He is board-certified in psychiatry by the American Board of Psychiatry and Neurology.

Dr. Edwards has provided care across various systems, including emergency and crisis services and inpatient, outpatient, and correctional psychiatry. He has testified on multiple mental health and forensic issues for courts in Georgia and California. His broad interests include the medical humanities, social determinants of health, trauma, care for marginalized populations, crisis services, and policing. He has lectured extensively on these topics as an invited speaker at national conferences and grand rounds. His forensic interests include civil and criminal competencies, insanity, immigration, mitigation, psychiatric injury and disability, and susceptibility to undue influence.

Dr. Edwards is a member of the American Psychiatric Association (APA), the American Association for the History of Medicine (AAHM), the Group for the Advancement of Psychiatry (GAP), and the American Academy of Psychiatry and the Law (AAPL). He has received numerous awards for his service and leadership, including the American College of Psychiatrists Laughlin Fellowship, the Group for the Advancement of Psychiatry Fellowship, and the American Psychiatric Association (APA)/APA Foundation Public Psychiatry Fellowship. He has published dozens of peer-reviewed articles, policy papers, encyclopedia articles, and book chapters. His work has appeared in peer-reviewed journals such as the New England Journal of Medicine, the Journal of the History of Medicine and Allied Sciences, the American Medical Association Journal of Ethics, the Journal of Correctional Health Care, Academic Psychiatry, the Journal of Nervous and Mental Disease, and Psychiatric Services.
---
Areas of Expertise
Correctional Healthcare
Forensic Psychiatry
Neuropsychiatry
Psychiatry
Undue Influence
---
---
---
---