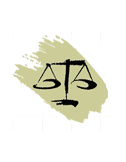 Mr. Martyn C Thake
Motorsports Consulting Services, LLC
190 W Continental Rd, 216-264


Green Valley, AZ 85622
Mobile: 303-888-7453
Office: 303-888-7453
Introduction
I offer expertise in the areas of: Racetrack and track design, construction, operation, and management - Race car design, manufacture, and distribution - On-track & off-track safety (design & implementation) - Event planning, operation and management - Emergency services - Emergency service dispatch – Emergency Vehicle Operations and Procedures - Performance driving - TV/Movie/Commercials production set safety.

More than 40 years of comprehensive motorsports and special event experience; encompassing all areas of facility design, operation and management, racetrack design, construction management, event promotion, event management, operations and logistics management, sanctioning body track inspection, insurance inspection, risk management inspection, risk assessment, safety plan design and implementation, event management planning and implementation, race car design and manufacture, performance driving instruction and emergency service dispatch.

More than 100 different motorsports and entertainment facilities (including drag strips, dirt ovals, paved ovals, go-kart tracks, motor-cross tracks, permanent road courses, 30+ temporary street races, temporary events, and TV shows) around the world have benefited from my input on their operations procedures and facility/track design, redesign, and inspection. I have performed hundreds of operational reviews, track inspections, designs and redesigns for CART/Champcar, IMSA, ALMS, FIA, IRL and SCCA, as well as insurance companies and independent clients from around the world.
---
Areas of Expertise
Emergency Medical Services
Fire
Fire & Life Safety
Motorcycles
Premises Liability
Rescue
Safety
Slip, Trip & Fall
Sports & Recreation
Visibility
---
Expert Background
Q:

Please list your professional accreditations, degrees, licenses, and certificates granted:

A:

Active member NFPA
Active member SAE
World Council of Motorsport Sciences – Past Officer and member
Colorado 500 charity ride Coordinator of Medical Services & Chase Team member
Executive Director, Crested Butte/Mt Crested Butte Chamber of Commerce
St Petersburg Evening Sertoma Club Past President
Published author of articles relating to track design and safety
Florida State Certified EMT*
Colorado State Certified EMT W-IV*
Nationally Certified Fire Fighter I*
Nationally Certified Firefighter I & II - Instructor and Proctor*
* Not currently active

Q:

Please list your affiliations or memberships in any professional and/or industry organizations:

A:

NFPA, SAE

Q:

Please list any teaching or speaking experience you have had, including subject matter:

A:

Track review instructor for SCCA

Q:

Have any of your accreditations ever been investigated, suspended or removed? (if yes, explain)

A:

No

Q:

On how many occasions have you been retained as an expert?

A:

50+

Q:

For what area(s) of expertise have you been retained as an expert?

A:

Race track and track design, construction, operation, and management - Race car design, manufacture, and distribution - On-track & off-track safety (design & implementation) - Event planning, operation and management - Emergency services - Emergency service dispatch – Emergency Vehicle Operations and Procedures - Performance driving.

Q:

In what percentage of your cases were you retained by the plaintiff?

A:

Approximately 50%

Q:

In what percentage of your cases were you retained by the defendant?

A:

Approximately 50%

Q:

On how many occasions have you had your deposition taken?

A:

3

Q:

When was the last time you had your deposition taken?

A:

January 2022

Q:

On how many occasions have you been qualified by a court to give expert testimony?

A:

1

Q:

On how many occasions have you testified as an expert in court or before an arbitrator?

A:

1

Q:

For how many years have you worked with the legal industry as an expert?

A:

13

Q:

What services do you offer? (E.g.: consulting, testing, reports, site inspections etc.)

A:

More than 40 years of comprehensive motorsports and special event experience; encompassing all areas of facility design, operation and management, racetrack design, construction management, event promotion, event management, operations and logistics management, sanctioning body track inspection, insurance inspection, risk management inspection, risk assessment, safety plan design and implementation, event management planning and implementation, race car design and manufacture, performance driving instruction and emergency service dispatch.

Q:

What is your hourly rate to consult with an attorney?

A:

$550

Q:

What is your hourly rate to review documents?

A:

$550

Q:

What is your hourly rate to provide deposition testimony?

A:

$550

Q:

What is your hourly rate to provide testimony at trial?

A:

$550

Q:

Please list any fees other than those stated above (E.g.: travel expenses, copy fees, etc.)

A:

All standard business related and travel expenses
---
---
---