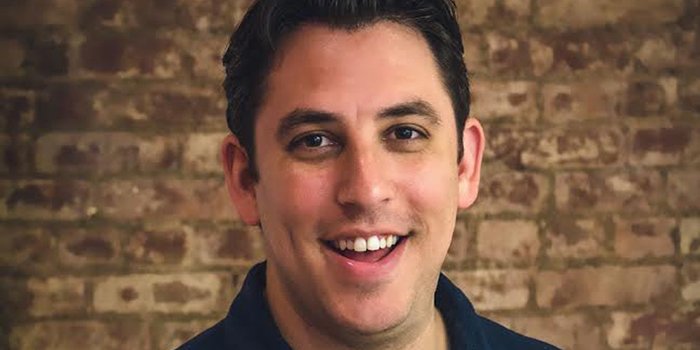 Mr. Mark Zablow
Cogent Entertainment Marketing - Celebrity Influencer Expert
49 West 27th Street - 10th Floor


new york, NY 10001
Mobile: 818-519-0831
Office: 818-519-0831
Introduction
Mark Zablow has been recognized for his work in the celebrity endorsement space, listed in Sports Business Journal as "Top Dealmakers" in the world of sports as well as in USA Today as "Social Media Guru to the Stars"

15+ years working with brands in the entertainment marketing space with an expertise in Talent procurement on behalf of Fortune 500 companies. Since 2004, Mark has negotiated over 1,000 endorsement contracts totaling over $500 million on behalf of brands in the world of Sports/Music/Hollywood for companies AT&T, GM, Chevy, Pepsi, MillerCoors, Corona, Dr Pepper Snapple Group, DirecTV and many more.

Currently the CEO of Cogent Entertainment Marketing, a leading Influencer and Experiential marketing agency. Current and former Cogent clients include Procter & Gamble, DirecTV, Discovery Networks, Target, Corona Extra, eos Lip Balm, Dwyane Wade / Way of Wade, IMG Models, One Model Management, Wilhelmina Models, Ford Models, CAA Sports, Hasbro, Fossil and many other category leading brands.

From 2006 - 2011 Mark led Sports and Lifestyle Marketing at Platinum Rye Entertainment, an Omnicom Agency and the world's largest buyer of Celebrity talent for Corporate America and responsible for procuring many of the biggest names in Sports/Entertainment for some of the most recognizable campaigns on TV for Fortune 500 companies. At Platinum Rye, Mark led the Procter & Gamble business responsible for their Olympics and NFL Athlete negotiations.

Mark has also been quoted in many publications including the Wall Street Journal, Forbes, and many leading news publications as an expert in the value of Celebrity and Endorsement deals for Talent like LeBron James, Beyoncé, Justin Bieber, many other top Celebrities, Athletes, Models, Entertainers, and Influencer. My quotes on Tiger Woods and his complex endorsement contract structure have been published in 2 books and has have lectured at many leading Universities including NYU and Columbia University.
---
Areas of Expertise
Advertising
Alcohol
Bars/Lounges/Night Clubs
Business
Contracts
Entertainment & Media
Intellectual Property
Internet
Licensing
Marketing
Multimedia
Tourism & Travel Industry
---
Expert Background
Q:

Please list your affiliations or memberships in any professional and/or industry organizations:

A:

Manhattan Sports Business Academy
Young Jewish Professionals - 40 under 40

Q:

Please list any teaching or speaking experience you have had, including subject matter:

A:

NYU - MBA Sports Business
American University - Sports Business
Columbia University - MBA Sports Business

Q:

On how many occasions have you been retained as an expert?

A:

7

Q:

For what area(s) of expertise have you been retained as an expert?

A:

Celebrity, Model, Influencer, and Athlete unauthorized use of image, likeness

Q:

In what percentage of your cases were you retained by the plaintiff?

A:

zero

Q:

In what percentage of your cases were you retained by the defendant?

A:

100%

Q:

On how many occasions have you had your deposition taken?

A:

3

Q:

When was the last time you had your deposition taken?

A:

May 2018

Q:

For how many years have you worked with the legal industry as an expert?

A:

3

Q:

What services do you offer? (E.g.: consulting, testing, reports, site inspections etc.)

A:

Consulting, reporting, survey, valuation, fair market valuation

Q:

What is your hourly rate to consult with an attorney?

A:

$500

Q:

What is your hourly rate to review documents?

A:

$500

Q:

What is your hourly rate to provide deposition testimony?

A:

$500

Q:

What is your hourly rate to provide testimony at trial?

A:

$1000

Q:

Please list any fees other than those stated above (E.g.: travel expenses, copy fees, etc.)

A:

If travel is required: First class Travel/Hotel, uber car service, $150 daily meal credit
---
References
Luke Lirot, Esq.
Law Offices of Luke Lirot, P.A.
2240 Belleair Road, Suite 190
Clearwater, FL 33764
727-536-2100 Office
luke2@lirotlaw.com

Samuel D. Levy | Blank Rome LLP
The Chrysler Building 405 Lexington Avenue
New York, NY 10174-0208
Phone: 212.885.5352
Email: slevy@blankrome.com

Aaron Colby | Partner
Davis Wright Tremaine LLP
www.dwt.com/people/aaronncolby
Direct: 213.633.6882
865 S. Figueroa St., 24th Fl.,
Los Angeles, CA 90017
AaronColby@dwt.com


Tracy A. Jurgus, Esq.
BUTLER WEIHMULLER KATZ CRAIG LLP
80 S.W. 8th Street, Suite 3300 | Miami, FL 33130
Office 786.532.2045

Eric M. Zivitz, Esq. | Partner
BUTLER WEIHMULLER KATZ CRAIG LLP
80 S.W. 8th Street, Suite 3300 | Miami, FL 33130
Direct 305.377.8386 | Office 305.416.9998 | Fax 305.416.6848
ezivitz@butler.legal
400 N. Ashley Drive, Suite 2300 | Tampa, FL 33602

Gene Rhee | Attorney at Law
Fletcher, Farley, Shipman & Salinas, LLP
9201 N. Central Expressway, 6th Floor
Dallas, TX 75231
214.987.9600 T | 214.987.9866 F
gene.rhee@fletcherfarley.com



---
---
---