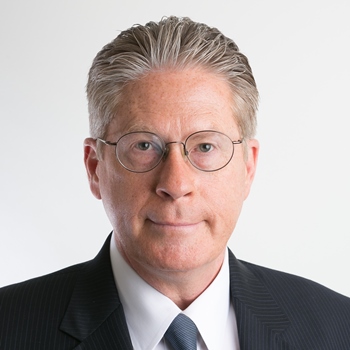 Mark E. Williams, AIA, NCARB
Robson Forensic, Inc.
Introduction
MARK E. WILLIAMS, AIA, NCARB
Premises Safety, Construction Claims, & Architect Professional Liability

Mr. Williams brings over 30 years of practical experience preparing construction documents and performing construction administration services to your case. He provides expert analysis and technical investigations in large construction claims, architect professional liability, and various circumstances dealing with slip, trip and fall incidents.

Mark's broad experience as an architect and construction administrator has provided him with a diverse career including the design and construction of restaurants, postal facilities, multi-family residential developments, hotels and motels, nursing homes, medical office buildings, hospital renovations, correctional facilities, automobile dealerships, zoological exhibits, and waste-water treatment plants.
Through his experience as an architect and his focus on problem solving, Mark has provided technical investigations and expert analysis on numerous construction contract disputes. Those cases include evaluating compliance with the applicable standard of care, interpreting contract performance, unduly restrictive specifications, issues of owner-architect business relationships, and claims of bad faith against architects.

Mark has also performed numerous exterior surveys of high rise building facades requiring arms-length inspections from swing stage scaffolding, evaluation of curtain-wall systems, photographic documentation of conditions requiring repair, and critical observation reports for compliance with local law.

Mr. Williams is registered in multiple states throughout the Southeast and is certified by the National Council of Architectural Registration Boards. His memberships include the American Institute of Architects, International Code Council, American Society for Testing and Materials, and the Human Factors and Ergonomics Society.
---
Areas of Expertise
Americans with Disabilities Act (ADA)
Architect Liability
Architecture
Bars/Lounges/Night Clubs
Brick & Stone
Building Codes
Carpet
Construction
Construction Safety
Disabled Access
Doors
Failure Analysis
Fire
Glass
Hospital Design
Lath & Plaster
Paint & Coatings
Playground Safety
Premises Liability
Ramp & Stairs
Roofing
Safety Equipment
Sealants
Slip, Trip & Fall
Tile
Vinyl
Walking & Working Surfaces
Water/Sewage Treatment Engineering
Waterproofing
Windows
Wood Products & Lumber
---
References
References Available Upon Request
---
---