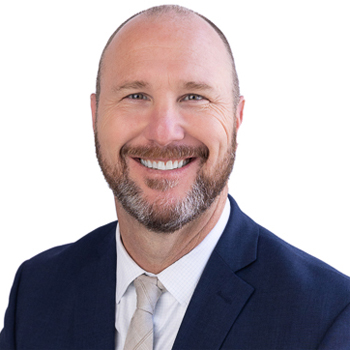 Mark Meredith
Robson Forensic
Introduction
Police Practices & Premises Security Expert

Mark Meredith has over 25 years of experience in law enforcement and security, working with police agencies, the Department of Homeland Security, tribal governments, and school districts. He applies his expertise to forensic casework involving police practices, premises security, and liquor liability disputes.

Over the course of his career, Mark has held a diverse variety of positions, including Federal Task Force Officer, Narcotics Detective, Mobile Field Force and Police Agent, School Resource Officer, Field Training Officer, Bike Patrol Instructor and Officer, Psychological Emergency Response Team Officer, Patrol Officer, and Tribal Gaming Officer. His expertise extends to hiring and training practices, patrol and surveillance, incident response, pursuits, use of force, and drug recognition. Mark has specific expertise in contracted security, drug and alcohol investigations, officer body-worn cameras, undercover policing, emergency operations, and less-lethal weapons. Mark has previously qualified as a drug recognition expert witness in state and federal court for under the influence, narcotics sales, possession, and distribution.

Mark has completed over 300 hours of specialized education in drug abuse recognition. He holds certifications from several federal agencies, including the Department of Justice (DOJ), Department of Homeland Security Investigations (HSI), Drug Enforcement Agency (DEA), and the Federal Emergency Management Agency (FEMA). Mark earned his B.S. degree in Criminal Justice Management from Union Institute and University.
---
Areas of Expertise
Alcohol, Drug & DUI Testing
Crime Foreseeability
Crime Scene Analysis
Crowd Control
Drug Enforcement
Law Enforcement
Liquor Liability/Dram Shop
Police Procedures
Premises Liability
School Security
---
---
---