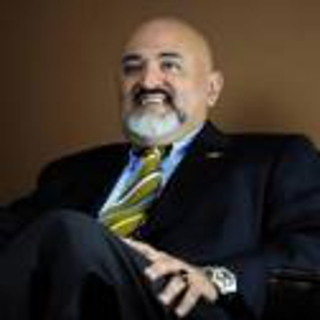 Dr. Marcel O Ponton
Persona Neurobehavior Group, Inc.
2 North Lake Ave Ste. 800


Pasadena, CA 91101
Office: 800-314-7273
Fax: 626-449-1107
Introduction
Dr. Ponton is a published author and an Associate Clinical Professor in the Department of Psychiatry at UCLA. He specializes in the neuropsychological assessment and treatment of traumatic brain injury patients and patients with psychological trauma. He has served as an expert witness for the past 22 years (defense/plaintiff) in hundreds of evaluations. He continues to treat brain injury and trauma suvivors in his private practice. He has extensive expertise in the assessment of Spanish-speaking patients.
---
Areas of Expertise
Brain Injury
Fitness for Duty Evaluation
Forensic Psychology
Malingering
Neurodevelopmental Disorder/Disability
Neuropsychology
Personal Injury
Post Traumatic Stress Disorder
Psychology
Sanity/Competency to Stand Trial
Sexual Harassment/Discrimination
---
Expert Background
Q:

Please list your professional accreditations, degrees, licenses, and certificates granted:

A:

Clinical Psychologist, PSY 12133 (1991)
Qualified Medical Exmainer, 916274 (1998)


Q:

Please list your affiliations or memberships in any professional and/or industry organizations:

A:

Fellow, National Academy of Neuropsychology
American Psychological Association
Hispanic Neuropsychological Society,
Intenational Neuropsychological Society

Q:

Please list any teaching or speaking experience you have had, including subject matter:

A:

Associate Clinical Professor, Department of Psychiatry, UCLA
Adjunct Professor, Pastoral Counseling, Fuller Theological Seminary


Q:

Have any of your accreditations ever been investigated, suspended or removed? (if yes, explain)

A:

N/A

Q:

On how many occasions have you been retained as an expert?

A:

300+

Q:

For what area(s) of expertise have you been retained as an expert?

A:

Neuropsychology: Brain injury, Spinal cord/TBI adjustment and rehabilitation, Brain Injury rehabilitation, Dementia, Competency.
Psychology: Trauma, sexual harrassment, PTSD.
Forensic: Competency to stand trial; handedness;

Q:

In what percentage of your cases were you retained by the plaintiff?

A:

50%

Q:

In what percentage of your cases were you retained by the defendant?

A:

50%

Q:

On how many occasions have you had your deposition taken?

A:

150+

Q:

When was the last time you had your deposition taken?

A:

February of 2013

Q:

On how many occasions have you been qualified by a court to give expert testimony?

A:

Approx 40

Q:

On how many occasions have you testified as an expert in court or before an arbitrator?

A:

40+

Q:

For how many years have you worked with the legal industry as an expert?

A:

22

Q:

What services do you offer? (E.g.: consulting, testing, reports, site inspections etc.)

A:

Neuropsychological assessment, psychological assessment, report writing, medical records review, consulting, assessment of children and adults.

Q:

What is your hourly rate to consult with an attorney?

A:

$500

Q:

What is your hourly rate to review documents?

A:

$500

Q:

What is your hourly rate to provide deposition testimony?

A:

$500

Q:

What is your hourly rate to provide testimony at trial?

A:

$2,500 half-day
$5,000 full day

Q:

Please list any fees other than those stated above (E.g.: travel expenses, copy fees, etc.)

A:

$500/hr travel
---
---
---