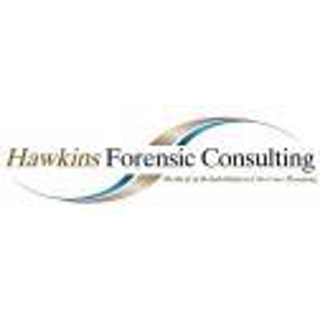 Ms. Lois Hawkins, RN CLCP
Hawkins Forensic Consulting, Inc
2266 South Dobson Rd, Suite 200


Mesa, AZ 85202
Office: 480-306-6389
Fax: 480-780-3877
Introduction
LIFE CARE PLANNING
We evaluate cases involving children and adults with complex, catastrophic injuries, as well as less serious injuries throughout the United States. We specialize in medical and vocational damage assessment in personal injury and medical malpractice cases:

• Extensive Medical Record Review / Case Analysis
• Assessment of Future Medical and Rehabilitation Care Needs
• Expert Witness Testimony

• Traumatic Brain Injury / Acquired brain injury
• Spinal Cord Injury
• Amputations – upper and lower
• Orthopedic Injuries
• Burns
• Birth Injuries / Developmental Delayed
• Vision / Hearing Impaired

Services include:
1. Comprehensive review of records and supporting documentation with case analysis;
2. Preparation of chronologies and case summaries;
3. Clinical interview and history with the patient whenever possible;
4. Research on relevant literature and clinical practice guidelines to further establish needs and recommendations as well as support medical and case management foundation.
5. As part of the case analysis we interact with the medical and health-related treatment team to obtain answers to questions not established in the medical records.
---
Areas of Expertise
Group Home
Life Care Planning
Long Term Care
Medical Billing
Medical Malpractice
Medical Records
Medical Toxicology
Personal Injury
Vocational Evaluation & Rehabilitation
---
Expert Background
Q:

Please list your professional accreditations, degrees, licenses, and certificates granted:

A:

Registered Nurse RN055317 11/28/1984 – Present
State of Arizona

Certified Life Care Planner #1111 9/2010 – Present
International Commission on Health Care Certification


Q:

Please list your affiliations or memberships in any professional and/or industry organizations:

A:

• International Academy of Life Care Planners (IALCP) - Present
• International Association of Rehabilitation Professionals (IARP) - Present
• American Association of Legal Nurse Consultants (AALNC) - Past
• American Operating Room Nurse (AORN ) - Past


Q:

Please list any teaching or speaking experience you have had, including subject matter:

A:

International Association of Rehabilitation Professionals (IARP) Fall Conference, October 17, 2011.
(Lois Hawkins, RN, CLCP and Marcos Molinar, MS, CRC) Don't Be A Spectator - Get Involved with Life Care Planning.


Q:

Have any of your accreditations ever been investigated, suspended or removed? (if yes, explain)

A:

NO

Q:

On how many occasions have you been retained as an expert?

A:

145

Q:

For what area(s) of expertise have you been retained as an expert?

A:

Certified Life Care Planning both Plaintiff and Defense cases


Q:

In what percentage of your cases were you retained by the plaintiff?

A:

50%


Q:

In what percentage of your cases were you retained by the defendant?

A:

50%

Q:

On how many occasions have you had your deposition taken?

A:

28

Q:

When was the last time you had your deposition taken?

A:

2017

Q:

On how many occasions have you been qualified by a court to give expert testimony?

A:

ALL

Q:

On how many occasions have you testified as an expert in court or before an arbitrator?

A:

3

Q:

For how many years have you worked with the legal industry as an expert?

A:

11years

Q:

What services do you offer? (E.g.: consulting, testing, reports, site inspections etc.)

A:

Medical / Legal – 10+ years Consulting,
• Catastrophic Medical Case Management;
• Life Care Planning;
• Comprehensive review of records and supportive documentation
• Case Analysis
• Vocational Evaluation and testing.
• Preparation of chronologies and case summaries;
• Clinical interview and history with the patient whenever possible.
• Research on relevant literature and clinical practice guidelines to further establish needs and recommendations as well as support medical and case management foundation.
• Interaction with the medical and health related treatment team to obtain answers to questions not established in the medical records review;
• Assessment of future medical and rehabilitation care needs.
• Expert Witness Testimony

Q:

What is your hourly rate to consult with an attorney?

A:

Fee Schedule upon request

Q:

What is your hourly rate to review documents?

A:

Fee Schedule upon request

Q:

What is your hourly rate to provide deposition testimony?

A:

Fee Schedule upon request

Q:

What is your hourly rate to provide testimony at trial?

A:

Fee Schedule upon request

Q:

Please list any fees other than those stated above (E.g.: travel expenses, copy fees, etc.)

A:

Fee Schedule upon request

---
---
---