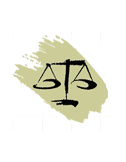 Dr. Leo J Sushner
Leo Sushner, D.D.S., Periodontics and Dental Implants
3600 Mystic Pointe Drive, #1712
Miami , FL 33180
Mobile: 703-216-3260
Office: 703-216-3260
Introduction
Dr. Sushner is a licensed periodontist with 39+ years of experience in clinical periodontics and dentistry. He currently serves as an adjunct clinical faculty at Nova Southeastern University College of Dental Medicine in Fort Lauderdale, FL

Dr. Sushner practiced dentistry and periodontics for 34 years as a partner in a private dental practice in Falls Church, Virginia. He is a former Adjunct Clinical Professor at Georgetown University College of Dentistry. Dr. Sushner received specialty training and certification in periodontics at the University of Missouri-Kansas City Graduate School of Dentistry and at the Veterans Administration Hospital in Leavenworth, Kansas.

Dr. Sushner has extensive experience in litigation support for both plaintiff and defense counsel. Dr. Sushner has been called upon to express opinions on the dental standard of care in cases involving periodontal disease, gum disease, dental implants, oral pathology, prosthetic dentistry, endodontic, and restorative dentistry. Dr. Sushner provides expert opinions before state licensing boards. Dr. Sushner has provided expert witness services since 2005. Dr. Sushner holds a Florida Expert Witness Certificate. Dr. Sushner takes pride in providing quality and efficient expert witness services to counsel and their clients. Dr. Sushner can be reached at LSUSHNER@GMAIL.COM and is readily available to offer case evaluations and answer questions or concerns related to your case.
---
---
Expert Background
Q:

Please list your professional accreditations, degrees, licenses, and certificates granted:

A:

Meharry Medical College School of Dentistry D.D.S.
Certificate in Periodontics University of Missouri-Kansas City Graduate School of Dentistry
Certificate in Periodontics Veterans Administration Hospital Center, Leavenworth, Kansas
Active dental licensure in Virginia
Expert Witness Certificate from the Florida Department of Health.

Q:

Please list your affiliations or memberships in any professional and/or industry organizations:

A:

American Dental Association
Virginia Dental Association
Northern Virginia Dental Society
American Academy of Periodontology
Florida Association of Periodontists

Q:

Please list any teaching or speaking experience you have had, including subject matter:

A:

Georgetown University College of Dentistry- Adjunct Clinical Professor
NOVA Southeastern University College of Dental Medicine- Adjunct Clinical Professor

Q:

Have any of your accreditations ever been investigated, suspended or removed? (if yes, explain)

A:

no

Q:

On how many occasions have you been retained as an expert?

A:

400+

Q:

For what area(s) of expertise have you been retained as an expert?

A:

periodontal disease, dental implants, prosthetic dentistry, TMJ injuries, jaw fractures, root canals or endodontics, restorative and cosmetic dentistry, oral surgery, extractions, oral infections, dental hospitalizations, paresthesia cases, jaw fractures, oral pathology, oral cancer, osteonecrosis


Q:

In what percentage of your cases were you retained by the plaintiff?

A:

60%

Q:

In what percentage of your cases were you retained by the defendant?

A:

40%

Q:

On how many occasions have you had your deposition taken?

A:

50+

Q:

When was the last time you had your deposition taken?

A:

March 2021

Q:

On how many occasions have you been qualified by a court to give expert testimony?

A:

1

Q:

On how many occasions have you testified as an expert in court or before an arbitrator?

A:

1

Q:

For how many years have you worked with the legal industry as an expert?

A:

15

Q:

What services do you offer? (E.g.: consulting, testing, reports, site inspections etc.)

A:

consultation, case evaluation, case reports, litigation support, non biased and objective opinions

Q:

What is your hourly rate to consult with an attorney?

A:

fee schedule available upon request

Q:

What is your hourly rate to review documents?

A:

fee schedule available upon request

Q:

What is your hourly rate to provide deposition testimony?

A:

fee schedule available upon request

Q:

What is your hourly rate to provide testimony at trial?

A:

fee schedule available upon request

Q:

Please list any fees other than those stated above (E.g.: travel expenses, copy fees, etc.)

A:

available upon request
---
---
---