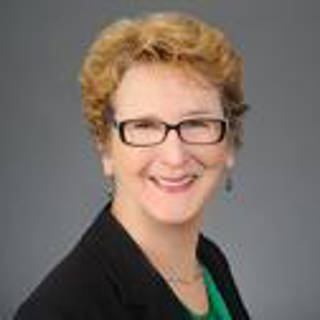 LEGAL NURSE CONSULTANT Donna S. Jones
DSJ & Associates, LLC
1864 Gordon Manor
Atlanta , GA 30307
Office: 404-290-2733
Fax:
Introduction
The legal nurse consulting group, DSJ & Associates, provides an array of expert, legal nurse consulting services including: nursing negligence and malpractice, personal injury, and wrongful death. DSJ's nursing consultant services include Medical Care Review and Nursing Care Review for merit and Medical Record Review for adherence for Hospital Standard of Care, and Nursing Standard of Care for both plaintiff and defense as well as insurance companies.

Donna has over 40 years experience in the medical field including: Critical Care, Respiratory ICU, Cardiac Care, Medical-Surgical Nursing, Emergency Department and Home Health Care, and remains clinically active in Critical Care.

She maintains current certifications in Advanced Cardiac Life Support (ACLS), , NIH Stroke Scale, and Life Care Planning.

Donna can be a valuable asset to any professional team by utilizing her training and extensive experience in reviewing and analyzing medical charts, determining the merit of a case, falsification and completeness of records, writing reports, developing time lines, providing expert opinion, and giving depositions regarding standard of care provided by nurses.

Some of DSJ's projects have included being a guest lecturer on a web seminar for the Institute for Paralegal Education (IPE) with regard to obtaining and reviewing medical records.

In addition, she also has been a guest speaker at "Alive Expo," at the World Congress Center in Atlanta, focusing on "Maintaining your Health Care," interviewed on the Web Radio Program "For Nurses by Nurses" regarding nursing care in the 21st Century and developed a CD in PDF format of a Medical Data Kit to help individuals document and maintain their Individualized Medical Records. Edited a diabetic web site "Diabetic Seniors" and has been a Guest Lecturer for the National Business Institute Seminar on "Anatomy & Physiology for Attorneys"



DSJ & Associates also provides expert opinion and location of Expert Witnesses. See WebSite.
---
Areas of Expertise
Cardiology
Cardiovascular Surgery
Critical Care Medicine
General Surgery
Infectious Disease
Internal Medicine
Nursing
Personal Injury
Wrongful Death
---
Expert Background
Q:

Please list your professional accreditations, degrees, licenses, and certificates granted:

A:

Donna holds degrees in Communications and Nursing., Her certifications include Basic Life Support; Advanced Cardiac Life Support; NIH Stroke Scale; Sepsis Continuum; Care of Patients with Cardiovascular Disorders; Care of the Critically Ill, Life Care Planning


Q:

Please list your affiliations or memberships in any professional and/or industry organizations:

A:

American Association of Legal Nurse Consultants;







Q:

Please list any teaching or speaking experience you have had, including subject matter:

A:

A guest speaker at "Alive Expo," at the World Congress Center in Atlanta, focusing on "Maintaining your Health Care."
Interviewed on the Web Radio Program "For Nurses by Nurses" regarding nursing care in the 21st Century.
Developed a CD in PDF format of "Medical Data Kit" to help individuals document and maintain their Individualized Medical Records.
Guest Lecturer for the National Business Institute Seminar on "Anatomy & Physiology for Attorneys" focusing on interpreting and understanding medical terminology and the medical chart.
Edited and rewrote a Website for Seniors who have Diabetes
Developed and Wrote Nursing Skills Checklist & Self Evaluation for a Pediatric Home Health Care Company

Q:

Have any of your accreditations ever been investigated, suspended or removed? (if yes, explain)

A:

No

Q:

On how many occasions have you been retained as an expert?

A:

60+

Q:

For what area(s) of expertise have you been retained as an expert?

A:

Standard of Care for Pressure Ulcers
Medication Errors (wrong patient wrong drug)
Falls
Diabetes & Diabetic Ketoacidosis
Standard of Care for Critical Care Patients
Wrongful Death
Use of Restraints
Sepsis vs Hypovolemic Shock
Patients with tracheotomies

Q:

In what percentage of your cases were you retained by the plaintiff?

A:

60%

Q:

In what percentage of your cases were you retained by the defendant?

A:

40%

Q:

On how many occasions have you had your deposition taken?

A:

28

Q:

When was the last time you had your deposition taken?

A:

December 2015

Q:

On how many occasions have you been qualified by a court to give expert testimony?

A:

Two

Q:

On how many occasions have you testified as an expert in court or before an arbitrator?

A:

Two

Q:

For how many years have you worked with the legal industry as an expert?

A:

Nine

Q:

What services do you offer? (E.g.: consulting, testing, reports, site inspections etc.)

A:

Expert Witness
Review & Analysis of Medical Charts
Case Screening
Medical Research
Written Reports including Time Lines
Nursing Negligence and Malpractice
Review for Merit
Expert Testimony
Adherence of Hospital Standard of Care

Q:

What is your hourly rate to consult with an attorney?

A:

$185.00

Q:

What is your hourly rate to review documents?

A:

$185.00

Q:

What is your hourly rate to provide deposition testimony?

A:

$300.00

Q:

What is your hourly rate to provide testimony at trial?

A:

$300.00

Q:

Please list any fees other than those stated above (E.g.: travel expenses, copy fees, etc.)

A:

Retainer: $1,000.00
Case Screening: $185.00/hr
Medical Research: $185.00/hr
Written Report: $185.00/hr
Preparing Affidavit: $185.00/hr

Travel Time: $95.00 (actual time from office to office)
---
References

References available upon request

---
---